A bank robber who struck the CoastHills Credit Union on Bradley Road in Santa Maria on Wednesday is suspected of eight other bank robberies throughout Southern California since April.
The FBI has nicknamed the man the "Seasoned Bandit." He is described as being in his 50s or 60s and typically wears casual clothing, a hat and sunglasses. The nickname is based on his suspected age and grey-white hair.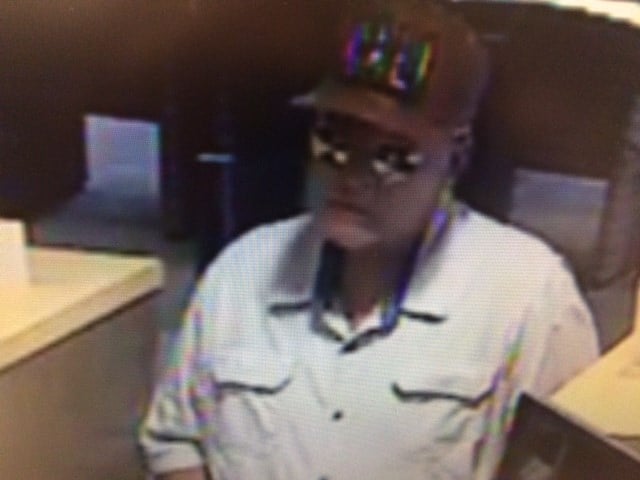 Surveillance image of bank robber at CoastHills Credit Union in Santa Maria. (Courtesy: Santa Maria Police Dept.)
As was the case during Wednesday's robbery, investigators say the man always passes a note to the bank teller, demanding cash and threatening that he has a gun.
He has been linked to the following bank robberies:
6/12/17 - Wells Fargo, Newhall
6/27/17 - Chase Bank, Newhall
7/25/17 - Logix FCU, Valencia
8/10/17 - California Credit Union, Valencia
8/21/17 - Wescom Credit Union, Stevenson Ranch
Anyone with information about the identity or whereabouts of the "Seasoned Bandit" is urged to call the Santa Barbara County Sheriff's Office, Los Angeles County Sheriff's Department, Santa Maria Police Department, or the FBI at (310) 477-6565.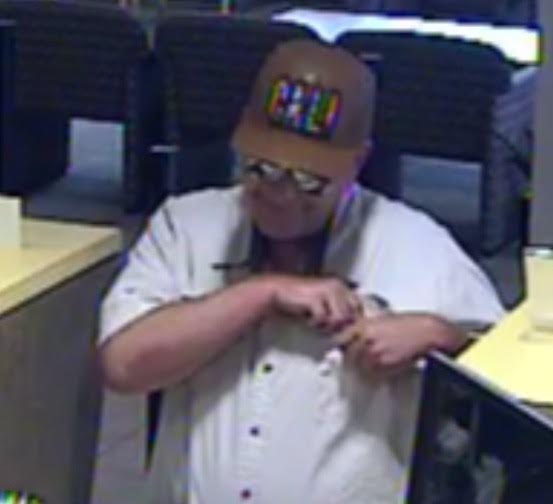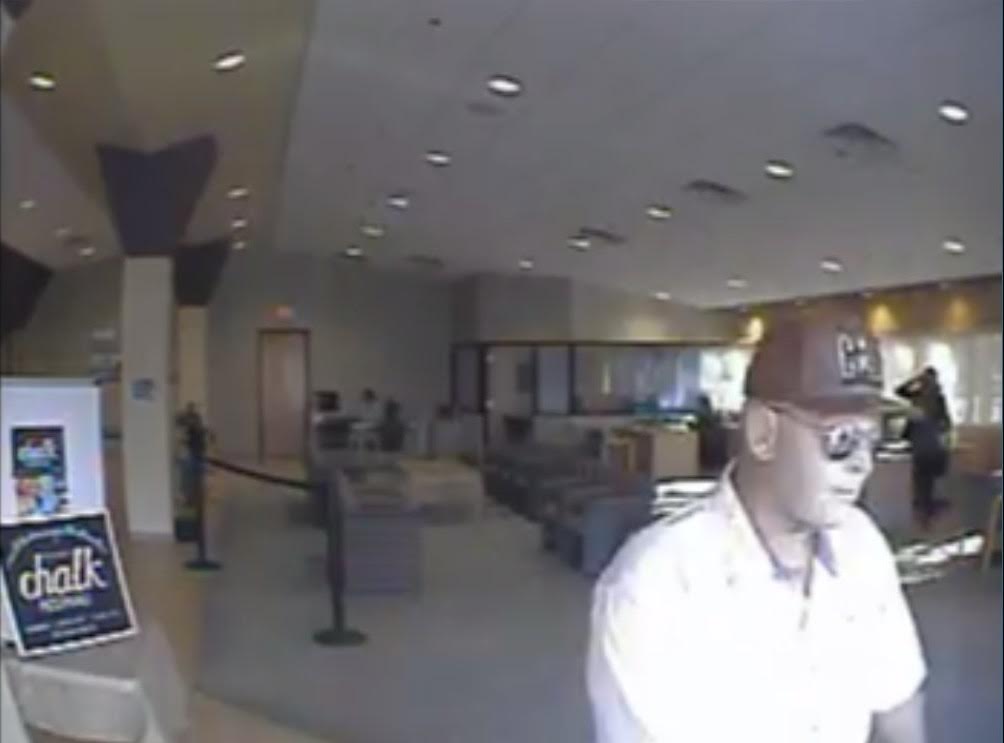 Additional surveillance photos of the Seasoned Bandit in Southern California robberies. (Courtesy: FBI)