An endangered Sumatran tiger cub arrived at the San Diego Zoo Safari Park Monday from the Smithsonian's National Zoo in Washington, D.C., and zoo officials are quite excited about the new addition.
The striped fur-monster is a 9-week-old male, who was immediately taken to the Safari Park's Ione and Paul Harter Animal Care Center so he can get the proper TLC he needs to grow strong enough to breed.
Officials say he was born on July 11 at the national zoo to mom Damai, who was on a "breeding loan" from the San Diego Zoo Safari Park. When he was about 19 days old, zoo keepers say they noticed Damai started acting aggressively toward the cub when he was trying to eat. Her behavior grew more aggressive to the point that she refused to feed the cub and stopped producing milk for him.
Keepers say Damai entered the mating cycle, so it was impossible for the cub to be reintroduced to his mom. That's when zoo officials collaborated with the San Diego Zoo for his relocation.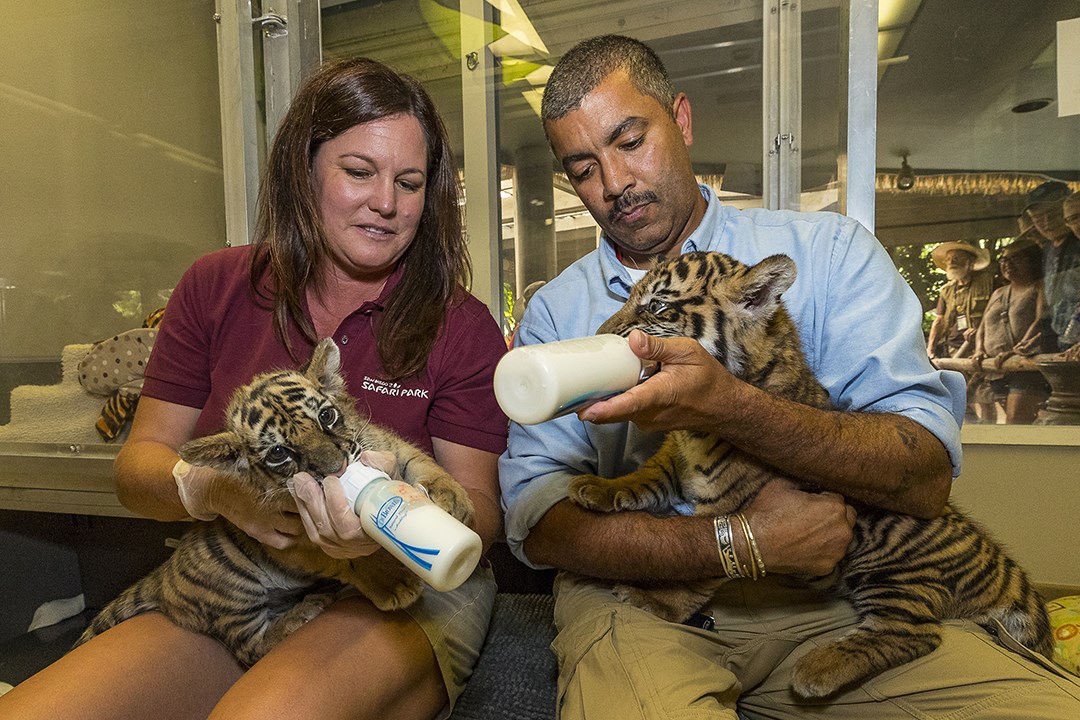 The safari park is currently taking care of another male tiger cub, a Bengal tiger who was taken from a person's vehicle at the Mexico/U.S. Border on Aug. 23. The two cubs quickly became best friends since their introduction, according to shared videos of them playing, roughhousing, and engaging with each other.
The safari park hopes to eventually bring the species (Sumatran tiger) back from the edge of extinction with different breeding programs around the world.
Related Story: