Creating a new section of highway on top of the largest-ever slide on the Big Sur coast is no easy task. Sometimes you need a little help from above.
Plans for the rebuilding of Highway 1 just north of San Luis Obispo County are coming along, with an estimated price tag of $40 million.
The California Highway Patrol Coastal Division helicopter H-70 and crew have been helping provide some aerial views for Caltrans.
The CHP - Coastal Division Air Operations Facebook page shared this image and message Tuesday night: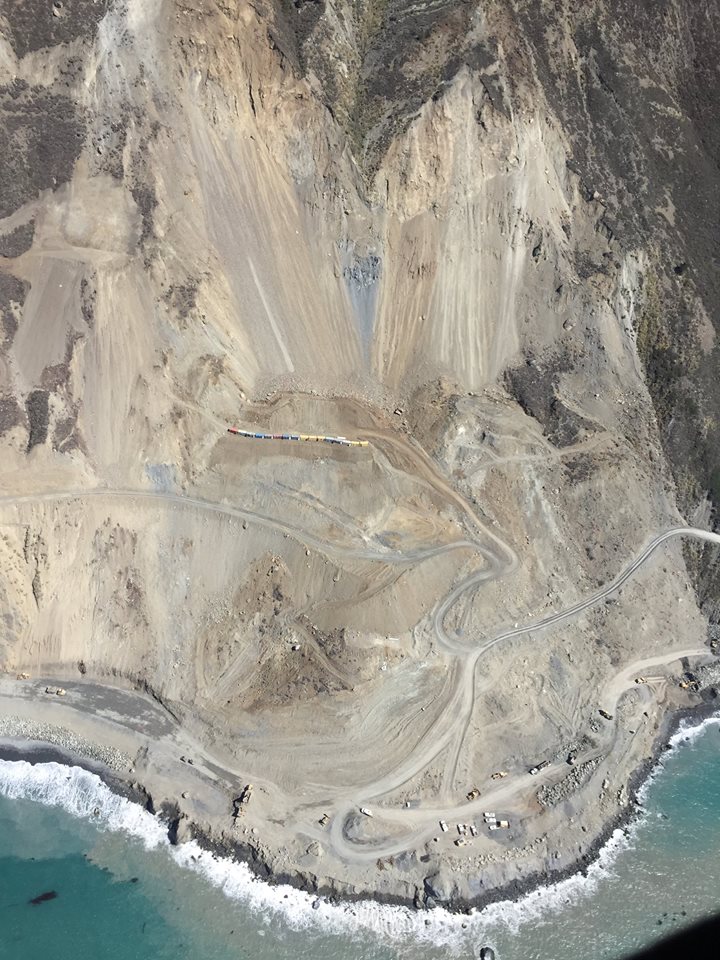 Courtesy: CHP - Coastal Division Air Operations
Today the crew of H-70 assisted Caltrans engineers assess on-going movement along the otherwise inaccessible upper sections of the massive Mud Slide on Highway 1 just north of Ragged Point. To gauge the sheer scale of this incredible aerial perspective, look for large trucks toward the bottom of the image.
You can see several roads/pathways for vehicles now established in the slide area, where more than 5 million cubic yards of rock and dirt fell onto Highway 1 and into the ocean back on May 20.
Caltrans says the new section of Highway 1 currently under construction "will be built out over the slide area using a series embankments, berms, rocks, netting, culverts and other stabilizing material."
Caltrans hopes to have the road at Mud Creek open next summer. H-70 has become quite an asset to crew members on the ground.