A spot fire broke out outside the fire line of the Poly Fire on Wednesday, putting up a plume of smoke over San Luis Obispo.
The Poly Fire broke out on Tuesday afternoon behind the dorms on the campus of Cal Poly. As of late Wednesday afternoon, CAL FIRE said it had burned 105 acres and was 90 percent contained.
CAL FIRE said aircraft were called in Wednesday afternoon to help fight the spot fire. About an hour later, it was said to be under control. It burned approximately one acre.
According to Cal Poly, the spot fire was not located on university property.
It could easily be seen by drivers on Highway 101.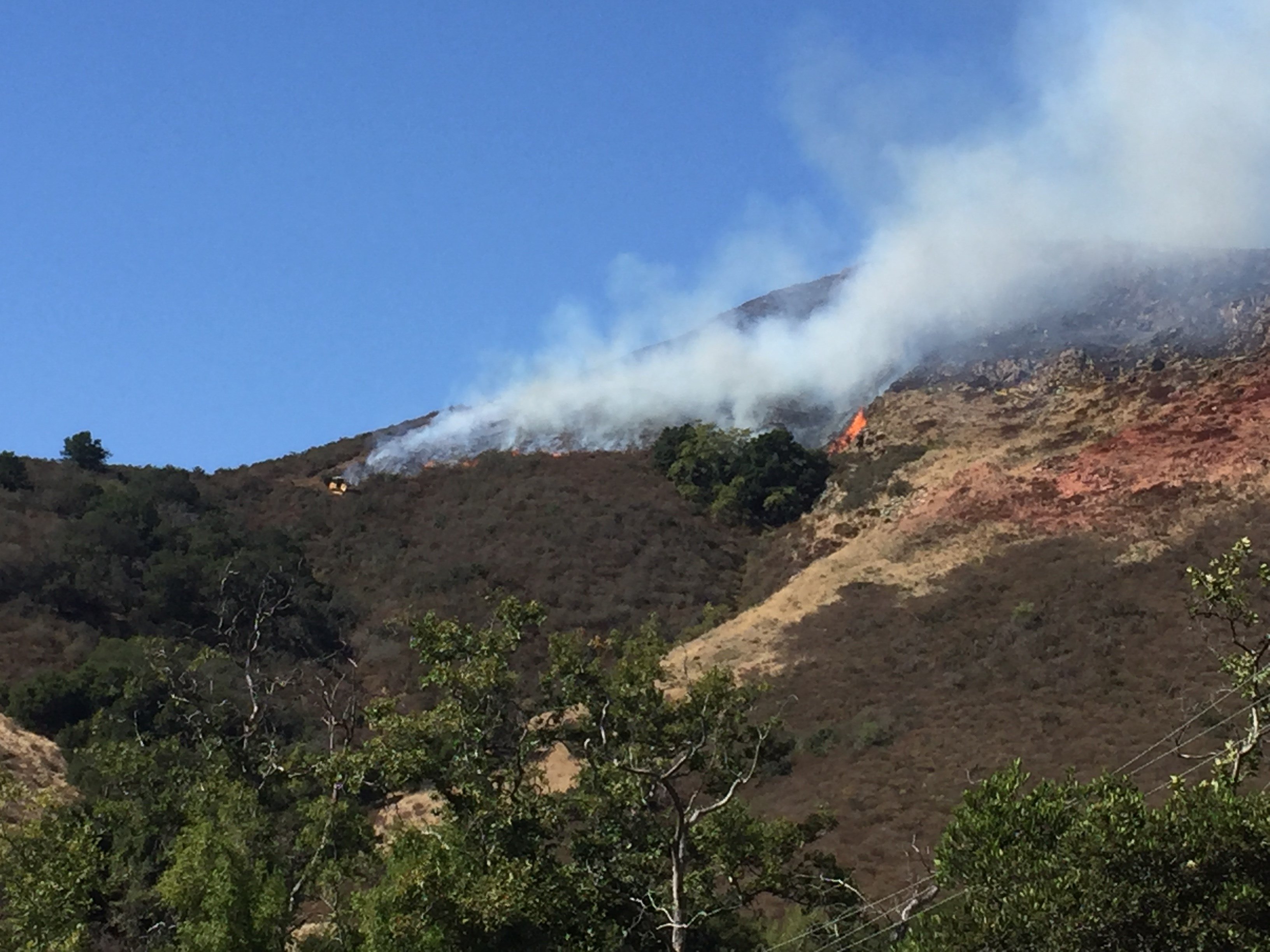 A spot fire burns on a hillside along Highway 101. (KSBY photo)
The cause of the Poly Fire remains under investigation.
Two dormitories on campus were evacuated on Tuesday shortly after the fire broke out. All students were allowed to return home that evening.