UPDATE - Stacie Acosta was booked into San Luis Obispo County Jail on Wednesday afternoon on a felony charge of DUI causing bodily injury. Her bail was set at $100,000.

Stacie Acosta
---
ORIGINAL STORY - Alcohol is suspected to be a factor in a crash on South Bay Boulevard Monday afternoon that sent everyone involved to the hospital and closed the road between Los Osos and Morro Bay for more than an hour.
It happened just before 12:30 p.m. between State Park Road and Turri Road.
Police say the driver of a 1998 Jeep, identified as Stacie Acosta, 41, of Los Osos, was heading toward Morro Bay when she crossed into oncoming traffic, side-swiping a 2001 Honda, which rolled onto its side.
The Jeep landed in the nearby marsh before overturning, according to police.
The three people inside the Honda were reportedly the 66-year-old driving, said to be a woman from the Atascadero area, along with a 21-year-old woman and a 1-year-old girl.
At least one of them had to be rescued from the vehicle and all were taken to the hospital for treatment, according to police. The extent of their injuries was not immediately known.
Police say Acosta was also hospitalized and as of 3:30 p.m. was still receiving treatment.
She was arrested on suspicion of DUI and will be booked into the San Luis Obispo County Jail once she is released from the hospital, police say.
The road reopened at around 1:45 p.m.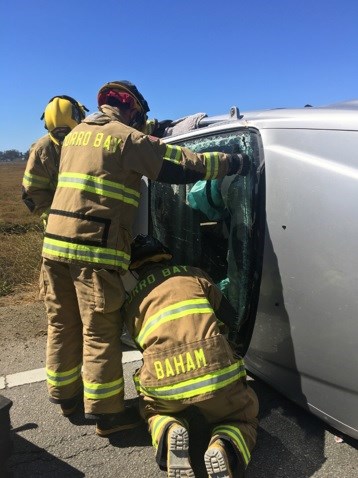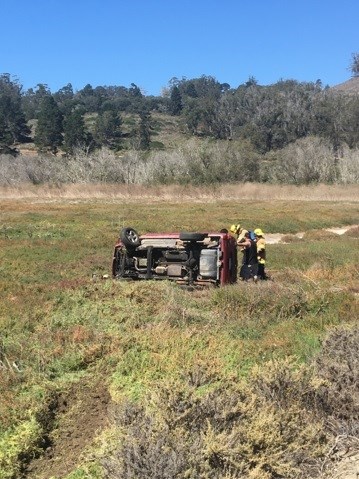 Photos courtesy Morro Bay Police Dept.