(KSBY/AP) -
9:10 p.m. UPDATE: A spokeswoman says rock musician Tom Petty has died at 66, AP reports.
Spokeswoman Carla Sacks says Petty died Monday night at UCLA Medical Center in Los Angeles after he suffered cardiac arrest.
Minutes later, Tony Dimitriades, longtime manager of Tom Petty & The Heartbreakers, released this statement:
On behalf of the Tom Petty family we are devastated to announce the untimely death of our father, husband, brother, leader and friend Tom Petty.

He suffered cardiac arrest at his home in Malibu in the early hours of this morning and was taken to UCLA Medical Center but could not be revived.

He died peacefully at 8:40pm PST surrounded by family, his bandmates and friends.
Petty, usually backed by his longtime band the Heartbreakers, was known for such hits as "Free Fallin,'" "Refugee" and "American Girl." The Gainesville, Florida native with the shaggy blond hair and gaunt features drew upon the Byrds, the Beatles and other musicians he loved while growing up in the 1960s. He was also a member of the impromptu supergroup the Traveling Wilburys, which included Bob Dylan, George Harrison, Roy Orbison and Jeff Lynne.
Petty and the Heartbreakers had recently completed a 40th anniversary tour, one he hinted would be their last. Petty, whose worldwide sales topped 80 million records, was inducted into the Rock Hall of Fame in 2002.
---
Earlier report:
Musician Tom Petty was hospitalized on Sunday night after experiencing a cardiac incident, according to multiple media reports.
TMZ was first to report that the singer was taken to the hospital after being found "unconscious, not breathing and in full cardiac arrest." The Los Angeles Times reported it confirmed through law enforcement that Petty was taken to UCLA Medical Center.
TMZ also said that Petty was placed on life support but there was no brain activity and he has since been removed from life support.
There was some confusion over reports of his death earlier in the day when CBS News reported the rocker had died, citing confirmation from the Los Angeles Police Department.
A spokesman for the police department says it has no information on Petty's well-being and its spokespeople did not provide the info CBS News used in its report.
Officer Tony Im said Monday that the LAPD did not respond to any incident involving the rocker. CBS has since amended its story, and the trade Variety also retracted its obituary, which cited an unnamed source confirming Petty's death.
The news outlets reported Monday afternoon that Petty was dead at age 66. CBS now says he is "clinging to life."
The reports led to the scheduling of a memorial at Petty's star on the Hollywood Walk of Fame, but that was canceled.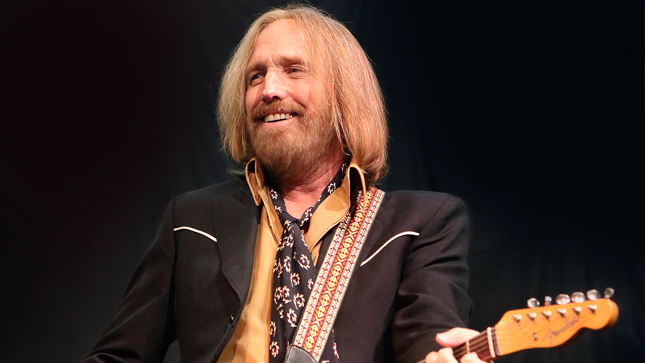 Tom Petty