Caltrans is holding an informational meeting to inform people of its plans to install a roundabout on Highway 46 West at Vineyard Drive in Templeton.
The single-lane roundabout, a project Caltrans says is "intended to reduce the number and severity of collisions at this location," would replace the four-way stop installed at the intersection this summer.
The meeting is taking place Thursday, October 12, at Vineyard Elementary School, 2121 Vineyard Dr., from 5:30 p.m. to 7:00 p.m. with a formal presentation beginning at 6:00 p.m.
Caltrans engineers will be on hand to answer questions.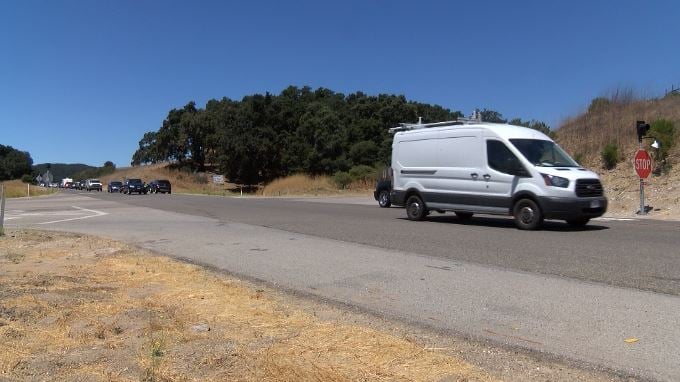 If installed, the single-lane roundabout on Highway 46 at Vineyard Drive would replace the four-way stop installed at the intersection this summer. (KSBY photo)
Related coverage:
Not all drivers willing to stop for Templeton four-way intersection