The Central Coast has been a hot spot for celebrities lately.
Recently spotted celebs include Nick Jonas who shot a music video at the Oceano Dunes, Keanu Reeves and Winona Ryder who were spotted in San Luis Obispo County working on an upcoming movie, and actor and former governor Arnold Schwarzenegger who was seen in Paso Robles and Solvang a few weeks ago.
The latest sighting was in Paso Robles on Tuesday night. Actor Will Ferrell was seen eating dinner at Thomas Hill Organics.

The owner of the restaurant, Debbie Thomas, told KSBY News that a reservation was made under Will Ferrell's name.
"I was like, 'oh yeah, right…Will Ferrell'," Thomas said.
But then, Alegretto Vineyard Resort in Paso Robles called the downtown restaurant and said Mr. Ferrell was on his way over for dinner.
"We were all nervous at first," Thomas said. "He came in at 7 p.m. and stayed until about 10 pm."
The owner of the restaurant said Ferrell came in with five other men, ordered appetizers and dinner entrees.
Ferrell is pictured with the restaurant's sous chef, wearing a long sleeve shirt with armadillos, cacti and clouds.
"It was a very loud, obnoxious shirt. It wasn't as if he did not want to be noticed," Thomas said.
Thomas did not know why Ferrell was in town but said he was very low key and polite. Alegretto Vineyard Resort had no comment.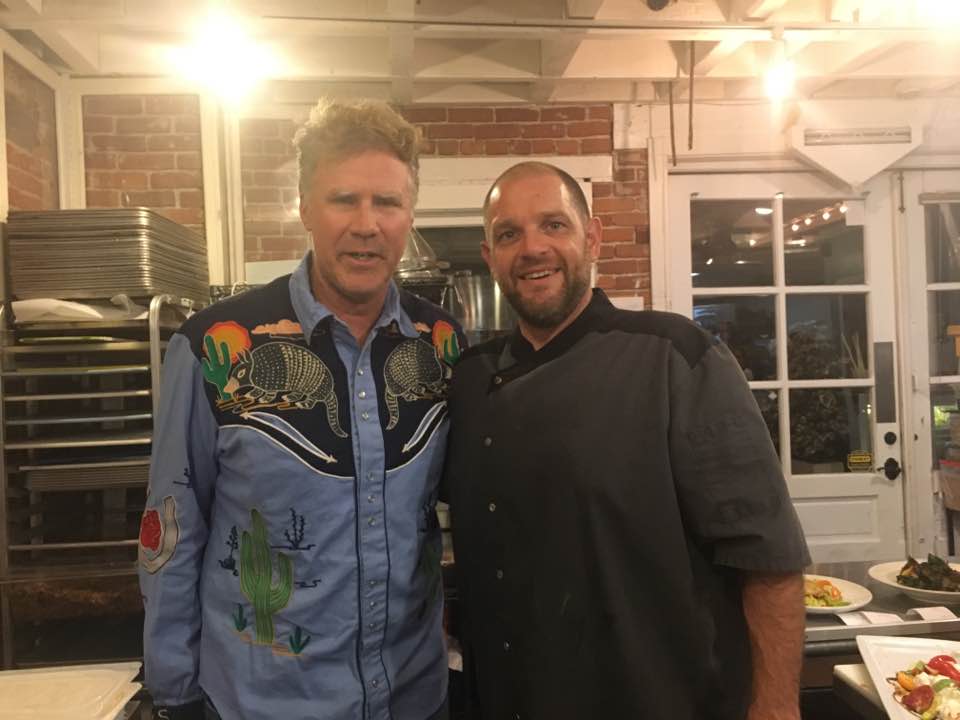 Actor Will Ferrell poses for a picture with Thomas Hill Organics' sous chef, Marco. (Photo courtesy Debbie Thomas)