Singer Justin Timberlake and actress Jessica Biel were spotted in Atascadero on Wednesday afternoon.
KSBY viewer Josh Jennings was at the Starbucks at 7029 El Camino Real when he noticed he was in the company of the Grammy- and Emmy-winning celebrity.
"I was in line and I turned around and I saw him and I said, 'JT' to test the waters, to see if he would react, but he didn't," said Jennings, who noted the singer-songwriter-actor was wearing sunglasses at the time.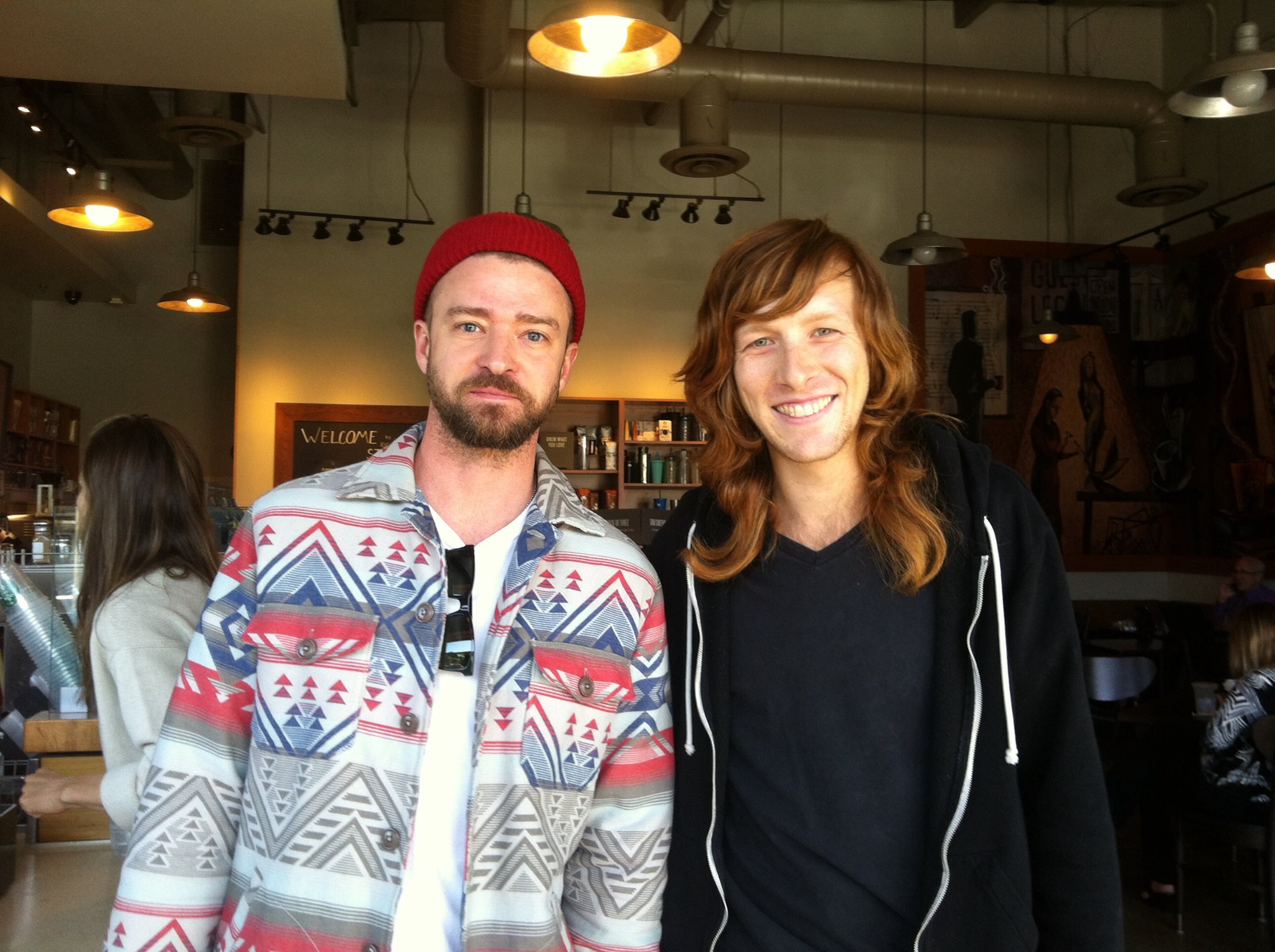 Justin Timberlake poses for a picture with local resident Josh Jennings at a Starbucks in Atascadero.
Timberlake's wife, actress Jessica Biel, is in the background. She opted out of the photo. (Courtesy Josh Jennings)
Jennings ordered a drink, stepped to the side, and began asking other people in Starbucks what they thought, and they said, "Yeah, that's him!"
So Jennings went in for the selfie: "Hey man, think I can get a picture?"
"I said I liked this movie called 'Southland Tales' that he was in and it made him laugh. It's such an obscure movie, he probably never heard that before," Jennings said.
Timberlake was in the area charging his electric car at the Tesla charging station near Rabobank, about a block away, locals say. KSBY viewer Akela Dooley met him there.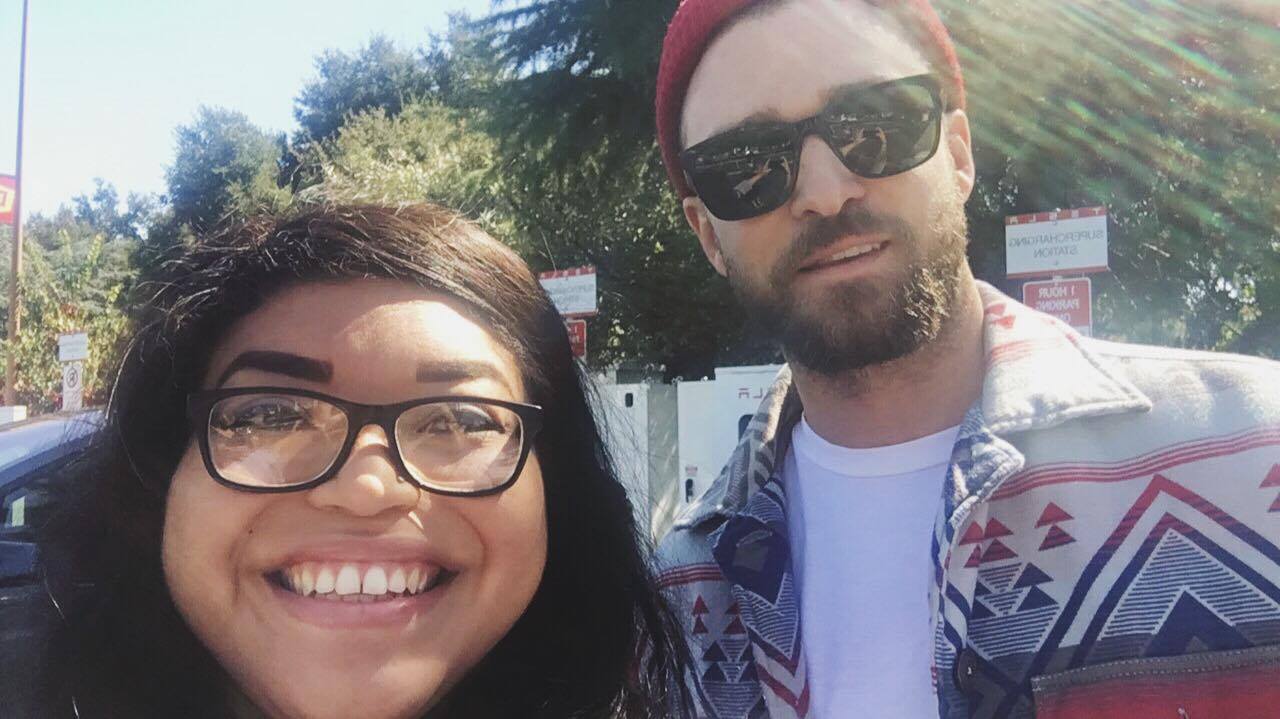 Timberlake poses with local resident Akela Dooley near his Tesla in Atascadero. (Courtesy Akela Dooley)
"My brother's fiancee was on break and was at Starbucks. She called and said, "Oh my God, you're not going to believe this, but Justin Timberlake and Jessica Biel are at Starbucks!" Dooley explained. "I said, 'Shut up!' and she said, 'No kidding!'"
Dooley works at the Starbucks but Wednesday was her day off. While her co-workers had to follow company policy and leave the celebrity customer be, Dooley was free to try to meet him.
"So me and my mom, a crazy Justin Timberlake fan, head toward there and see a guy in a red beanie walking down Morro Road. He was at Rabobank. Then we see this lady strolling, super happy, and we say, 'Are you Jessica?' and she says (sarcastically), 'Noooooo.'"
Dooley met up with Timberlake outside his car.
"He was super nice. He had a cold. He said, 'I'm sorry I'm sick right now,' but still took pictures with me and my mom," Dooley said. Biel stayed in the car.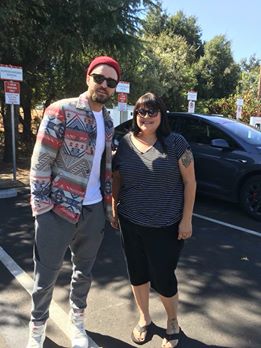 Timberlake with Maureen Dooley in Atascadero. (Courtesy Akela Dooley)
The celebs told Dooley they were taking a trip up the coast.
The celebrity sighting happened the day after actor Will Ferrell was seen dining at a downtown Paso Robles restaurant.