The San Luis Obispo County Sheriff's Office Coroner's Unit says a man who was found dead in the back of an SUV in Cayucos in August died of a heart attack.
The body of Donald Eugene Cunningham, 83, of Bakersfield was discovered by deputies who noticed an odor coming from the SUV, which was parked in the wrong direction on F Street. They arrested two people, Darwin Alaskari and Sherrie Boggess, on child endangerment charges because the two were transporting the corpse while traveling with their 13-year-old daughter.
Investigators said the couple were long-time acquaintances of Cunningham and planned to bury him in the Big Sur area or farther north along the coast.
Sheriff's officials say Cunningham died in Kern County before being transported to the Central Coast.
The autopsy also found morphine in his body, which is listed as a contributing cause of death.
In September, Boggess was sentenced to four years of probation and parenting classes as part of a plea agreement. The case against Alaskari is ongoing.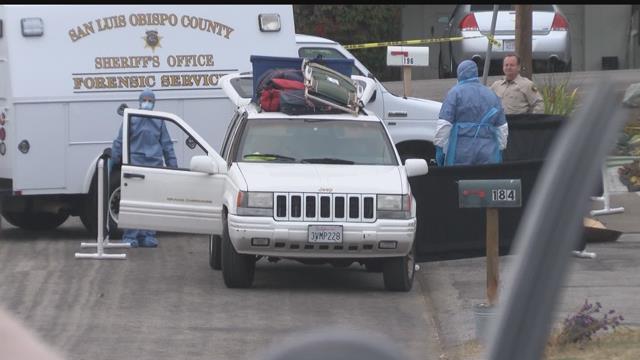 Cunningham's body was found in this SUV parked on F Street in Cayucos on August 15. (KSBY photo)