The City of Lompoc is consulting with an arborist on the Italian stone pine trees that line South H Street.
Several of the trees have fallen in the past few months and city officials say they want to take steps to prevent possible property damage or injuries in the future. Those efforts could include parking restrictions along H Street, removal of high-risk trees, and cabling of large limbs to reduce the risk of falling branches.
The city is asking for the public's input on those measures. The community is invited to a meeting about the trees on Thursday, Oct. 26 at 6:30 p.m. in Stone Pine Hall, located at 210 South H Street.
The city says the Italian stone pines were planted along South H Street in the 1930s. Click here for more information on the city's Urban Forestry Division.
Related coverage:
Decades-old pine tree comes crashing down in Lompoc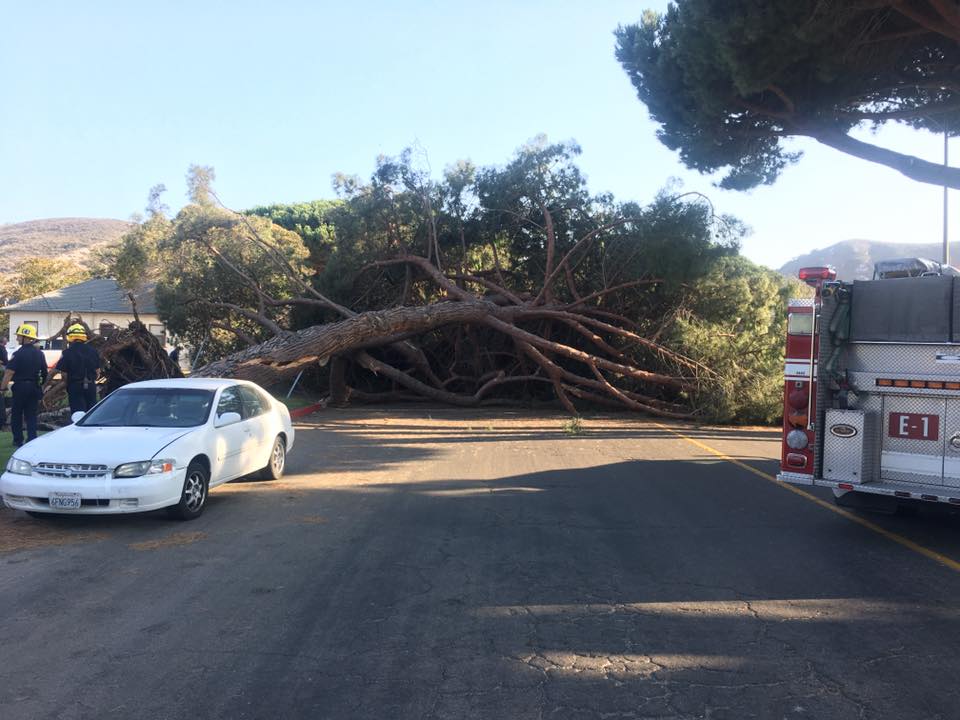 Part of H Street was blocked on Sept. 1, 2017 when a large pine tree fell across the roadway. (Photo courtesy Lompoc Firefighters Association)