Firefighters and the City of Santa Maria are working on a way to replace a fire engine that crews say is too old to keep in rotation and could be a safety hazard.
The 'Type 3' engine is specifically used for mutual aid, fighting wildland fires in other California cities. However, it's 18 years old and the fire chief and the city agree it won't be used during the 2018 fire season because the technology is outdated and there are safety concerns.
That means, when a call for help comes from a neighboring area, the city will be unable to send it. That's why firefighters want a new engine.
The city's only Type 3 engine is currently in Napa with a crew of four, working the Atlas Fire.
"Those local agencies can't keep up and need help. That's what we do in California, we help each other out with threats of life and property," said Santa Maria Fire Chief Leonard Champion. "So we are balancing the safety of our personnel going out on these dangerous assignments."
The Type 3 engine was also one of the first crews on scene at the Alamo and Whittier fires this summer, providing quick aid.
"Even though here in the city we don't have that direct threat, our neighbors just to the east of us, Suey Creek, Tepusquet, they need that help as well," Champion said.
Replacing the engine could cost anywhere between $350,000-$450,000 of taxpayer money if it were to come out of the city's general fund.
"The issue is that we are in deficit, $5.7 million deficit," said Santa Maria City Manager Rick Haydon. "When you are taking a look at local tax dollars, you want that to be used locally first, second in mutual aid situations."
However, some firefighters say the engine does generate revenue for the city, and there is a crucial need for a new one to help fight wildfires.
"So when we go out on these mutual aid assignments, the city gets reimbursed for personnel costs and reimbursement for the use of the truck," Champion said.
But the city says the engine is on a long list of other city vehicles that, too, need fixing.
"We did not allocate funding for those departments because they couldn't financially pay for those things," Haydon said.
The engine was supposed to be replaced five years ago but they have been able to extend the life of it through repairs. The city and the fire department are now both looking for grants to fund a new one.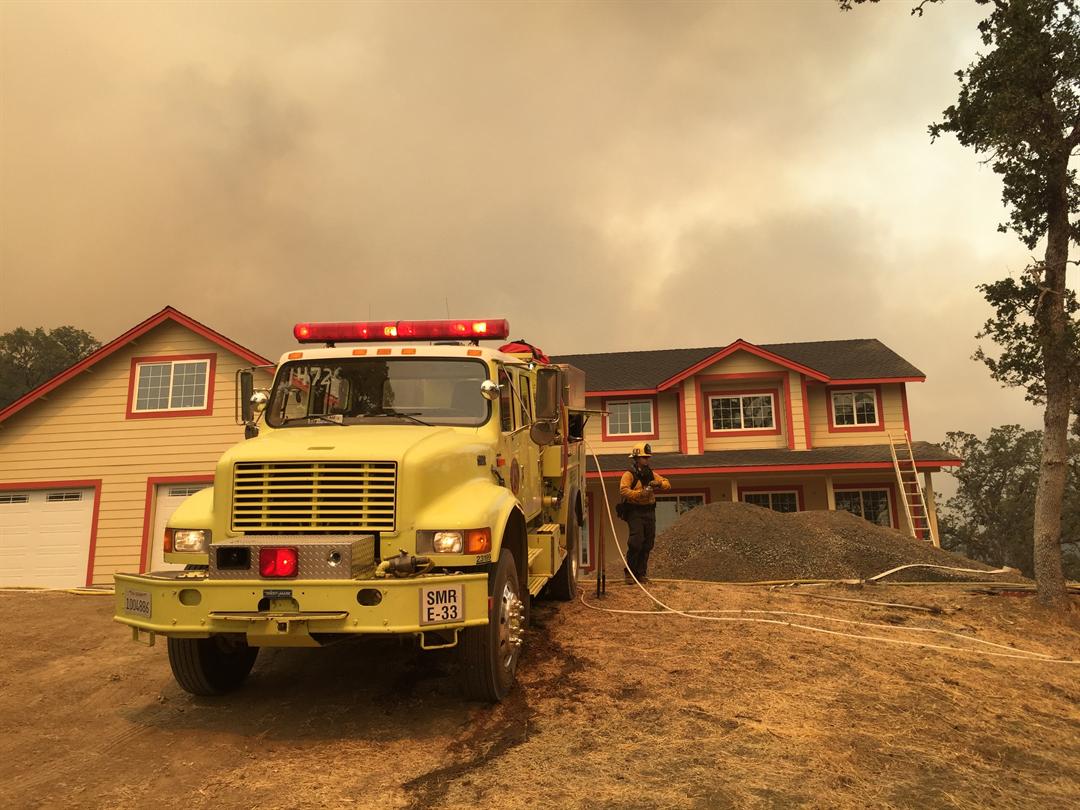 The Santa Maria Fire Department's Type 3 engine provides mutual aid at a California wildfire. (Photo courtesy Santa Maria Fire Dept.)