A fire broke out in the living room of an apartment on the 200 block of Sheila Lane in Santa Maria on Wednesday afternoon.
Firefighters say residents and neighbors used garden hoses to extinguish the flames and much of the fire was out when crews arrived.
"We never recommend really those kind of actions, especially if they are trying to go inside," said Battalion Chief Anthony Clayburg, Santa Maria Fire Department. "These residents were fighting it from the outside which, if you are going to do, it's the safest spot, but we never recommend that you go inside. Once you're out, stay out."
There were no injuries, but two apartment units were damaged, displacing a total of ten people. The other two units in the apartment building were not damaged. The Red Cross was called to assist the displaced residents.
The cause of the fire is under investigation.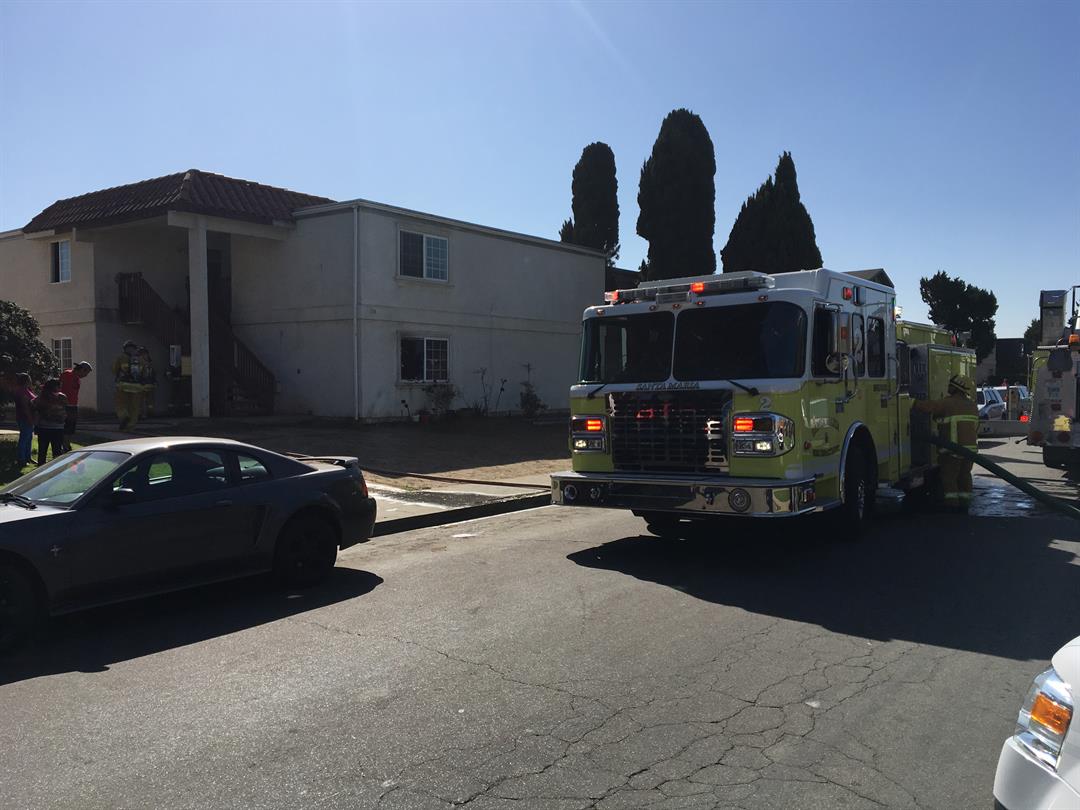 Firefighters at the scene of an apartment fire on the 200 block of Sheila Lane in Santa Maria. (KSBY photo)