Firefighters are mopping up a wildfire that broke out Monday night near Talley Farms Fresh Harvest in rural Arroyo Grande, fire officials said.
Two acres of vegetation on a hillside near the business reportedly caught fire around 8 p.m. Talley Farms is located at 2900 Lopez Drive.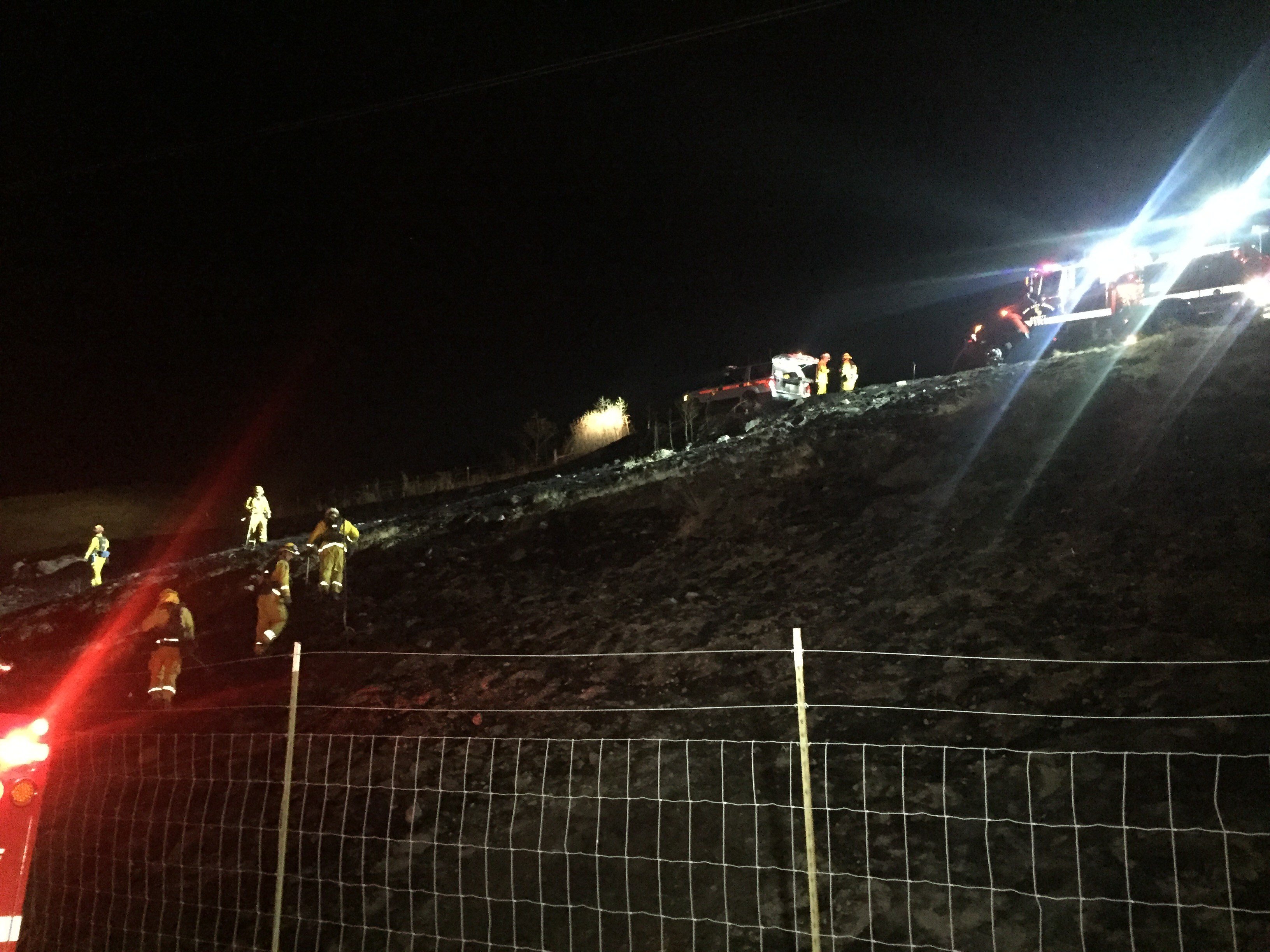 (KSBY photo)
The co-owner of the farm saw the flames burning on the hillside. He then called an employee, who drove a water truck to the flames and began putting out the blaze.
There was a man in a minivan at the scene, trespassing on private property. CAL FIRE SLO officials say the driver was being questioned by authorities in connection to the fire.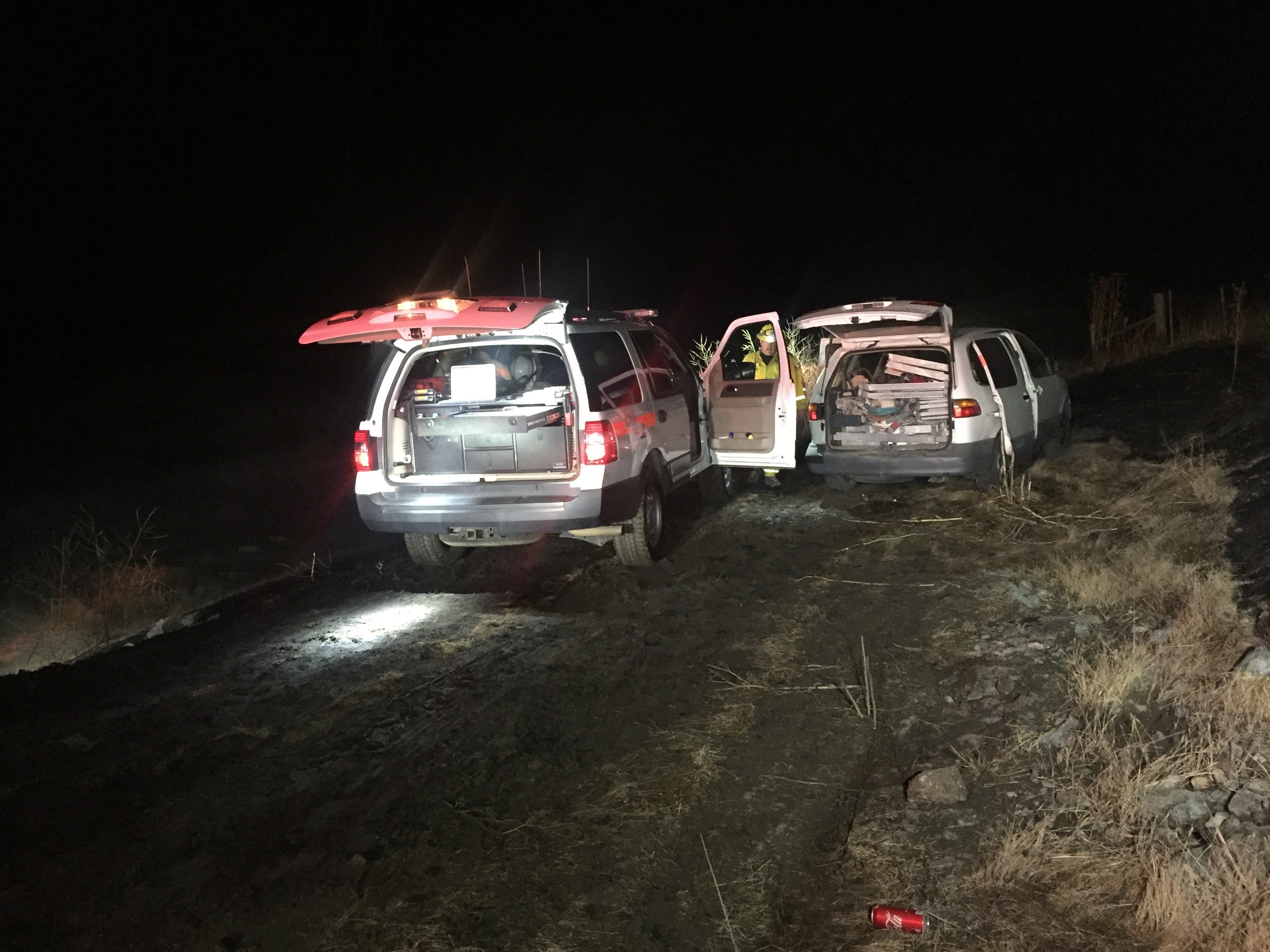 (KSBY photo)
Firefighters said in a series of tweets that the Talley Fire moved slowly and did not threaten any buildings before it was fully contained.
Mop-up for the fire continued late into the night.