Phillips 66 cut a big check for Arroyo Grande students Tuesday.
The energy company presented a $25,000 donation to the Architecture and Engineering Program at Arroyo Grande High School.
The money will be used for software, technology, equipment and to fund industry field trips, said Amy Jacobs, communications coordinator for the Lucia Mar Unified School District.
After the check was presented, Phillips 66 offered students advice about careers in a STEM-related (science, technology, engineering and math) field.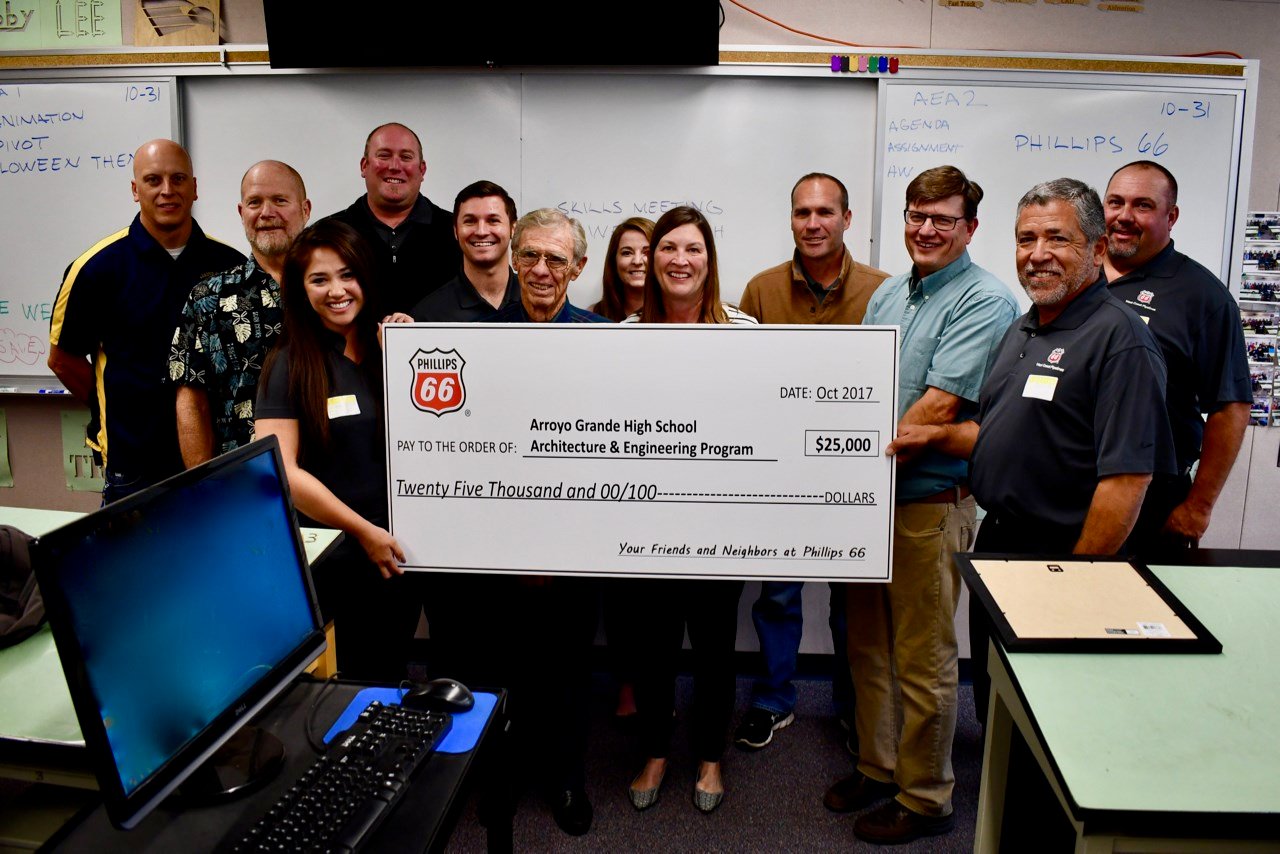 Phillips 66 presents a check to the Arroyo Grande High School Architecture & Engineering Program. (Photo courtesy Lucia Mar Unified School District)