The Santa Barbara Zoo has a new addition -- a 12-foot tall gorilla statue.
The sculpture will be on display outside next to the zoo's courtyard for at least the next year.
It was created by local artist Morris B. Squire in 2009 and is made of fiberglass over a chicken-wire frame, painted with gold acrylic paint.
The installation comes just a few days ahead of the Western Regional Gorilla Workshop. More than 30 gorilla experts and keepers will converge on the zoo from November 6 to 8 to discuss conservation, husbandry, best practices, and more.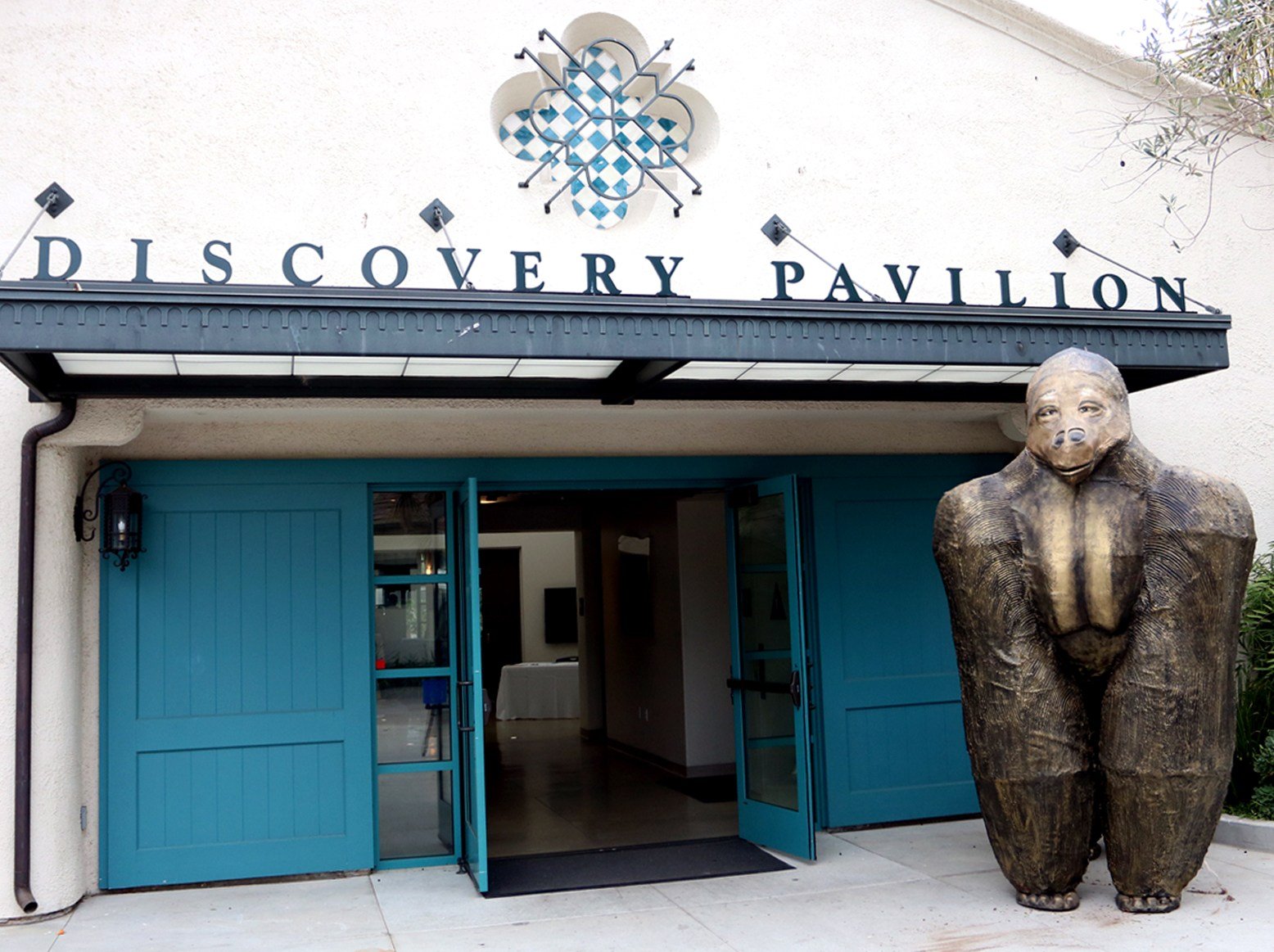 Golden gorilla statue by Morris B. Squire at the Santa Barbara Zoo. (Photo courtesy Santa Barbara Zoo)