Two people charged in connection with multiple armed robberies last year in San Luis Obispo County will spend more time behind bars after changing their pleas.
The San Luis Obispo County District Attorney's Office reports Ian Mike Robbins pleaded no contest last month to three counts of robbery and Victoria Renee Trujillo pleaded no contest to two counts of robbery.
The pair initially each faced an additional robbery charge, which was reportedly dropped as part of a plea agreement.
Robbins and Trujillo were arrested November 23, 2016 following a robbery the night before at DK's Donuts in Paso Robles.
Police said they were believed to have committed that crime, along with an armed robbery November 16 at Miramar Western Wear in Paso Robles and and another 10 days before that at a Chevron gas station in San Miguel.
The San Luis Obispo Police Department also said Robbins was the suspect in an armed robbery that happened at Batch, a dessert and ice cream shop in downtown San Luis Obispo, on November 9.
Jail logs did not show either in custody as of Tuesday morning.
The DA's Office says Robbins will be sentenced to 10 years in state prison after also admitting to a prior strike. Trujillo is expected to be sentenced to three years in state prison.
They are due back in court for a restitution status hearing in January.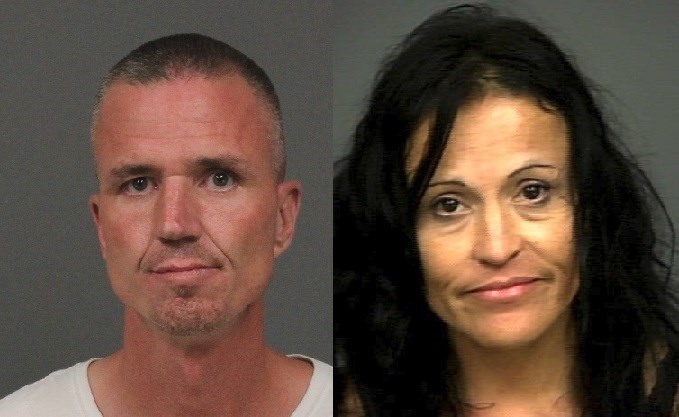 Mike Robbins (l) and Victoria Renee Trujillo (r)
Previous coverage:
2 plead not guilty to multiple armed robberies in SLO County