The sentence for a Templeton man charged in connection with a deadly bicyclist crash on Old Creek Road last December will include probation, jail time and restitution, according to the San Luis Obispo County District Attorney's Office.
This comes after the DA's Office says Mark Hedges pleaded no contest November 1 to vehicular manslaughter with gross negligence.
The charge was filed against him following the December 3, 2016 crash that killed Jose Martel, 47, of San Luis Obispo.
Investigators say Hedges crossed over double yellow lines near Whale Rock Reservoir along the north coast of San Luis Obispo County to pass a vehicle in front of him and then collided head-on with Martel.
Martel was ejected from his bike and died at the scene. CHP says Hedges remained at the scene and cooperated with authorities.
Hedges had initially pleaded not guilty.
He is due back in court for sentencing November 29 and is not currently in custody, according to jail logs.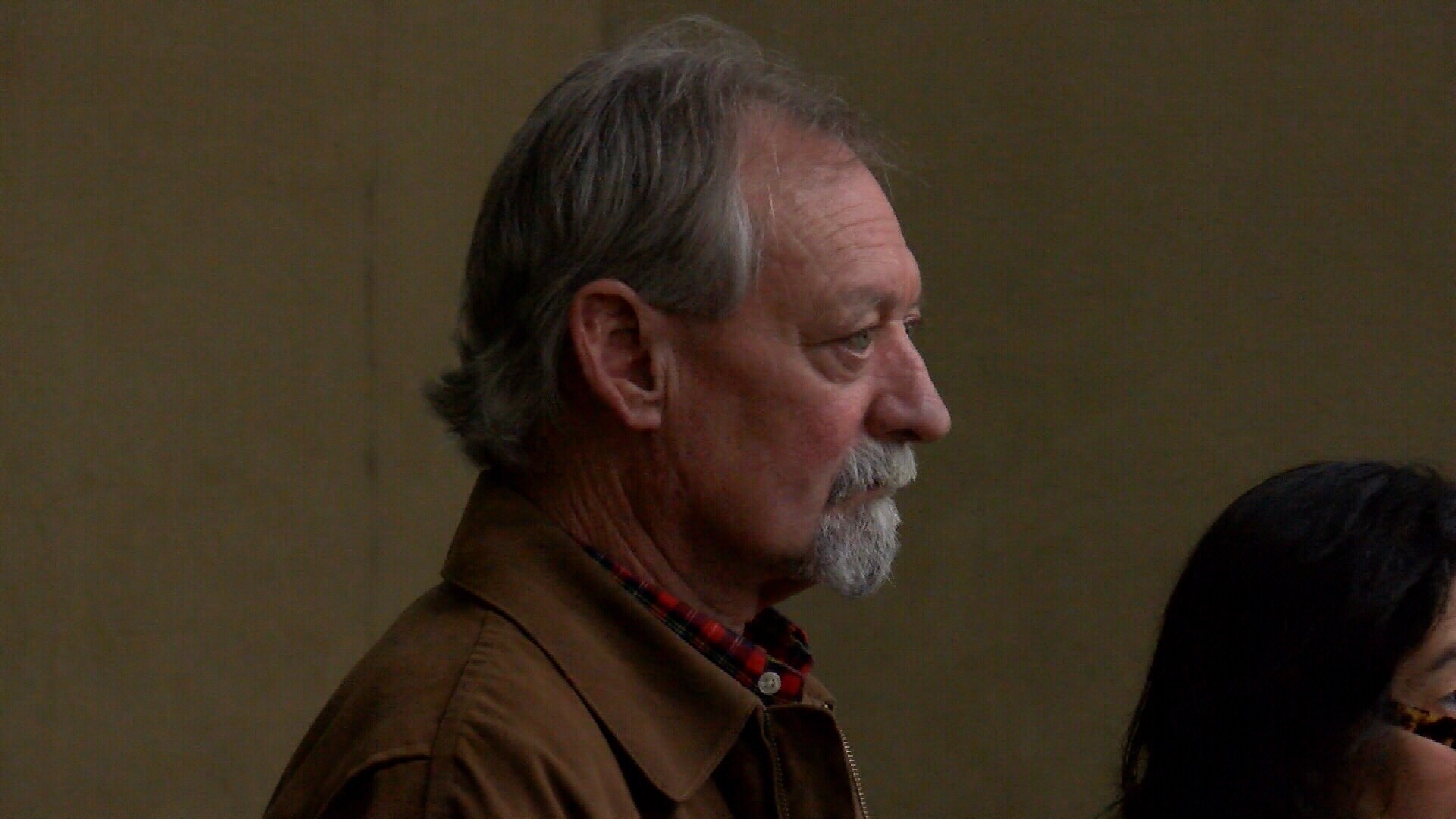 Mark Hedges appears in court at a previous hearing. (KSBY photo)
Previous coverage:
Templeton man pleads not guilty to Old Creek Road crash charge