Renovations are underway at a Santa Maria park.
Grogan Park, in the northwest corner of the city, is about 20 years old.
It's getting some upgrades, including more accessible play material.
"We are replacing the 20-year-old piece of playground park equipment that's there and resurfacing it. Right now, it is a wood chip combination which makes it a little difficult to maneuver around," said Alex Posada, Recreation and Parks Department Director. "We are putting in a turf-looking material that will make it easier to move around surfaces and some new modern pieces."
All construction, resurfacing and installation of playground equipment is expected to be complete by next week. Posada says the project will cost a little more than $200,000 with the money coming from the City of Santa Maria's park development funds.

The Recreation and Parks Department says it tries to upgrade and replace outdated park equipment by selecting one park project each fiscal year.
"We've been pretty consistent in trying to replace a playground a year. We have 21 playgrounds citywide," Posada said.
The next playground set to be renovated is Russel Park on Church Street.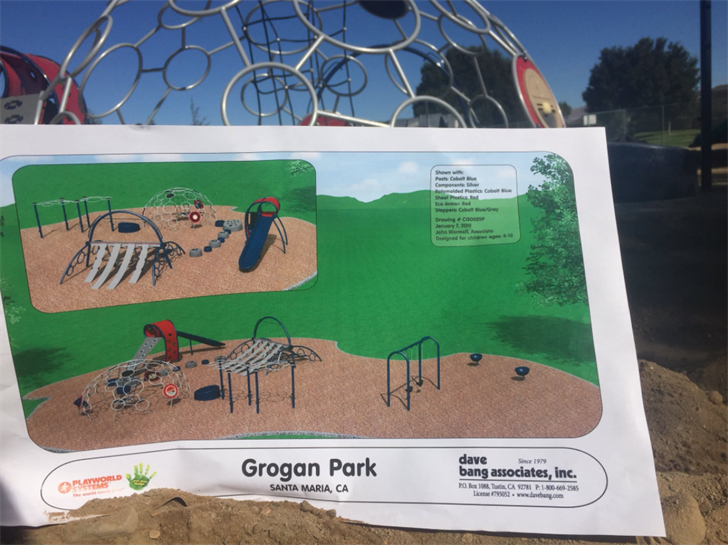 A rendering of improvements being made at Grogan Park in Santa Maria. (KSBY photo)