Southbound lanes of Highway 101 just south of Clark Avenue in Orcutt were blocked Wednesday morning by a crash and fire.
It happened shortly after 10 a.m.
According to the California Highway Patrol, a pickup crashed into the back of a semi-truck when the driver did not see the truck in front of him begin to slow down. The semi was reportedly slowing in order to make a right turn onto a road off the highway.
The semi-truck driver and another passing motorist stopped to help get the pickup truck driver out of his vehicle. The pickup was engulfed in flames when emergency crews arrived on scene.

The pickup erupted in flames after hitting the back of the semi-truck. (Photos courtesy California Highway Patrol)
The driver of the pickup was reportedly taken to the hospital as a precaution. Officials say he complained of dizziness.
CHP is investigating what led to the crash. Officers say they do not believe drugs or alcohol were involved.
All lanes of the highway were reopened by 11:20 a.m.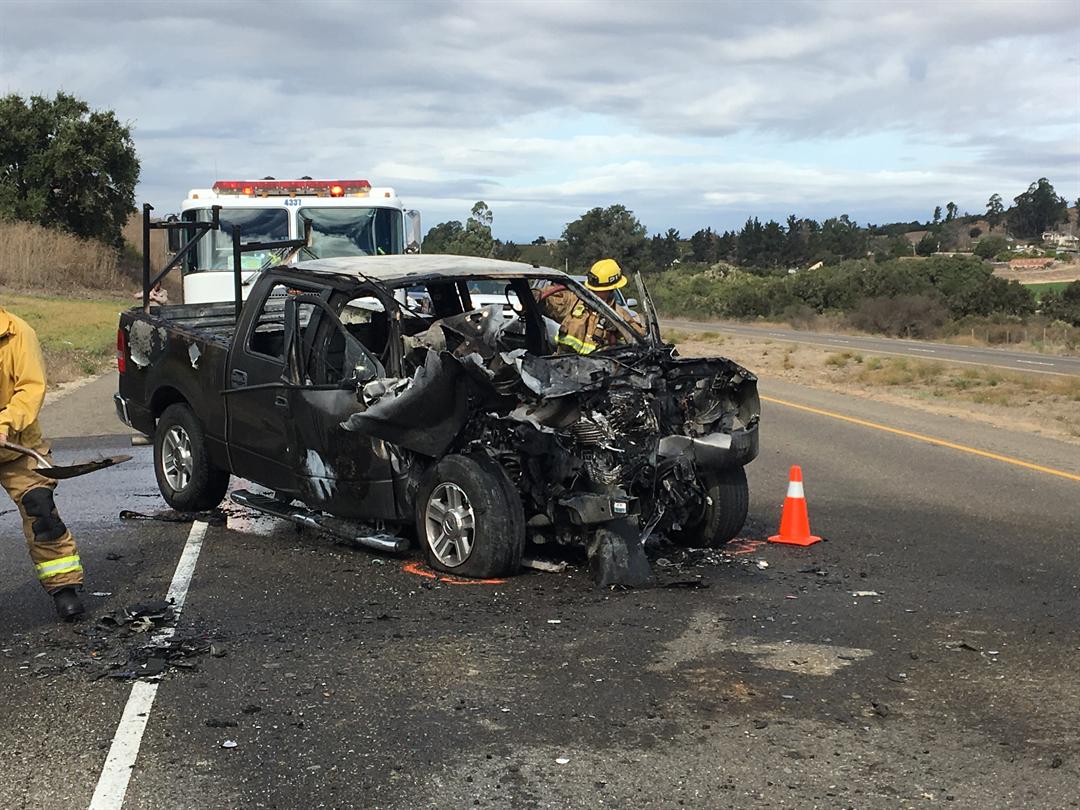 The driver of the pickup was taken to the hospital as a precaution but reportedly did not suffer major injuries. (KSBY photo)