A local boy has decided to give back to troops serving overseas in a sweet way. He decided to collect Halloween candy from his peers for military care packages.
The boy's mission meant a special surprise was in order. Current and past military members met 11-year-old Wesley Marrs with smiles of appreciation.
"I just had this idea to get the whole school involved," said Wesley, a Los Berros Elementary 6th grader.
Wesley made more than 400 fliers for his classmates, asking to give him their Halloween loot so he could gift it to those in need of something sweet.
"I passed them out to all the students in the school," he said.
Wesley collected more than 100 pounds of candy, and when you ask him why he did it, he says, "They don't get to go trick-or-treating or anything."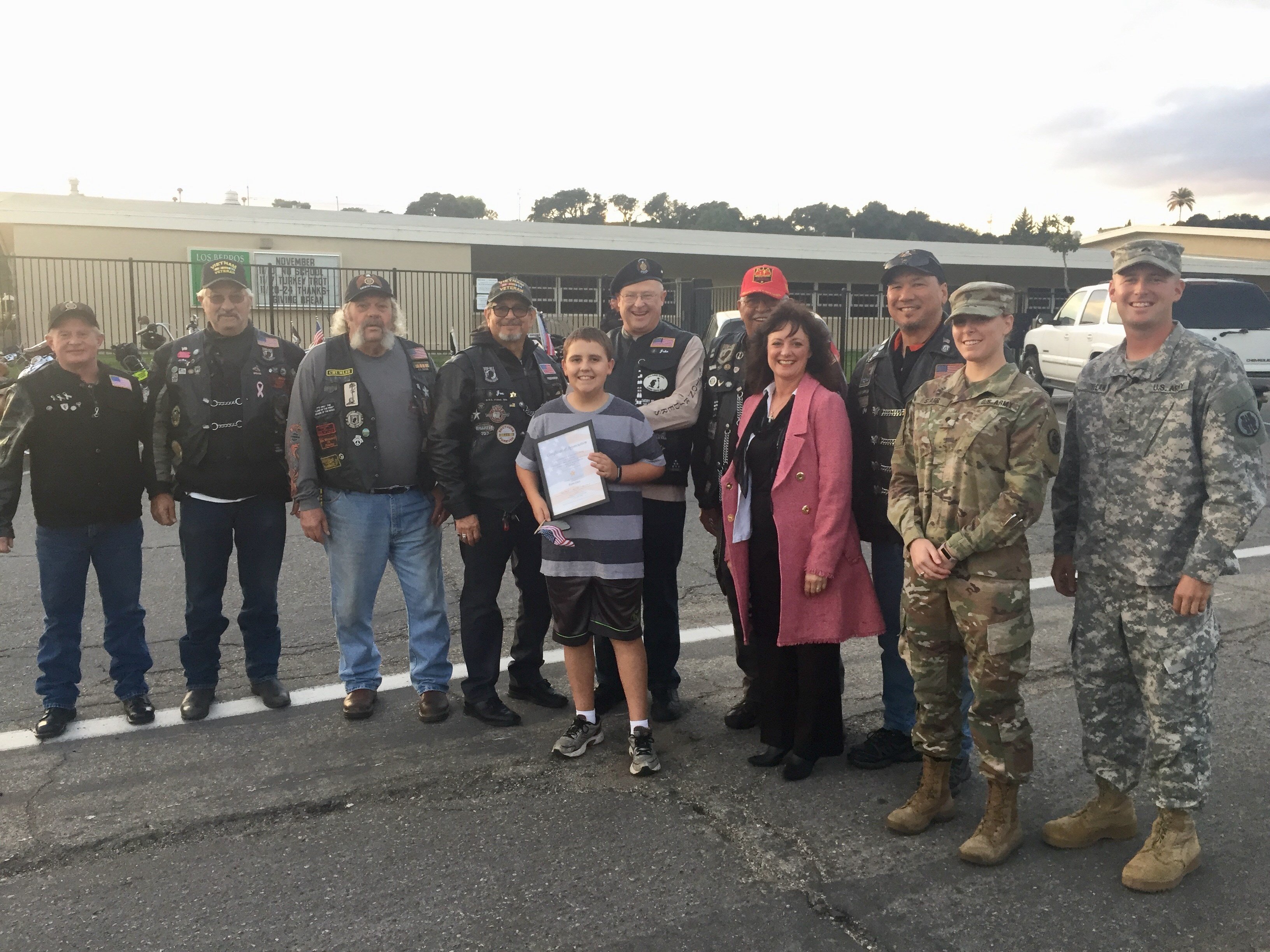 "Now we got a hundred pounds to send overseas," said Cpl. Robert Tolan with the project Welcome Home Military Heroes. "I was in Afghanistan and I received candy. It's funny, you get back from your mission and open your package and there is this candy, you get so excited. You are like a kid again."
Care packages with the candy will be sent to U.S. troops serving overseas just in time for the holiday season.
"It's the little things over there that count. It's huge for a lot of these guys who aren't going to be with their families or don't have families at all. This is going to be big for them," Tolan told KSBY News.
"I wish you would have been around when I was overseas," joked one member of American Legion Rider Chapter 66, who gathered up some members for a special motorcycle welcome.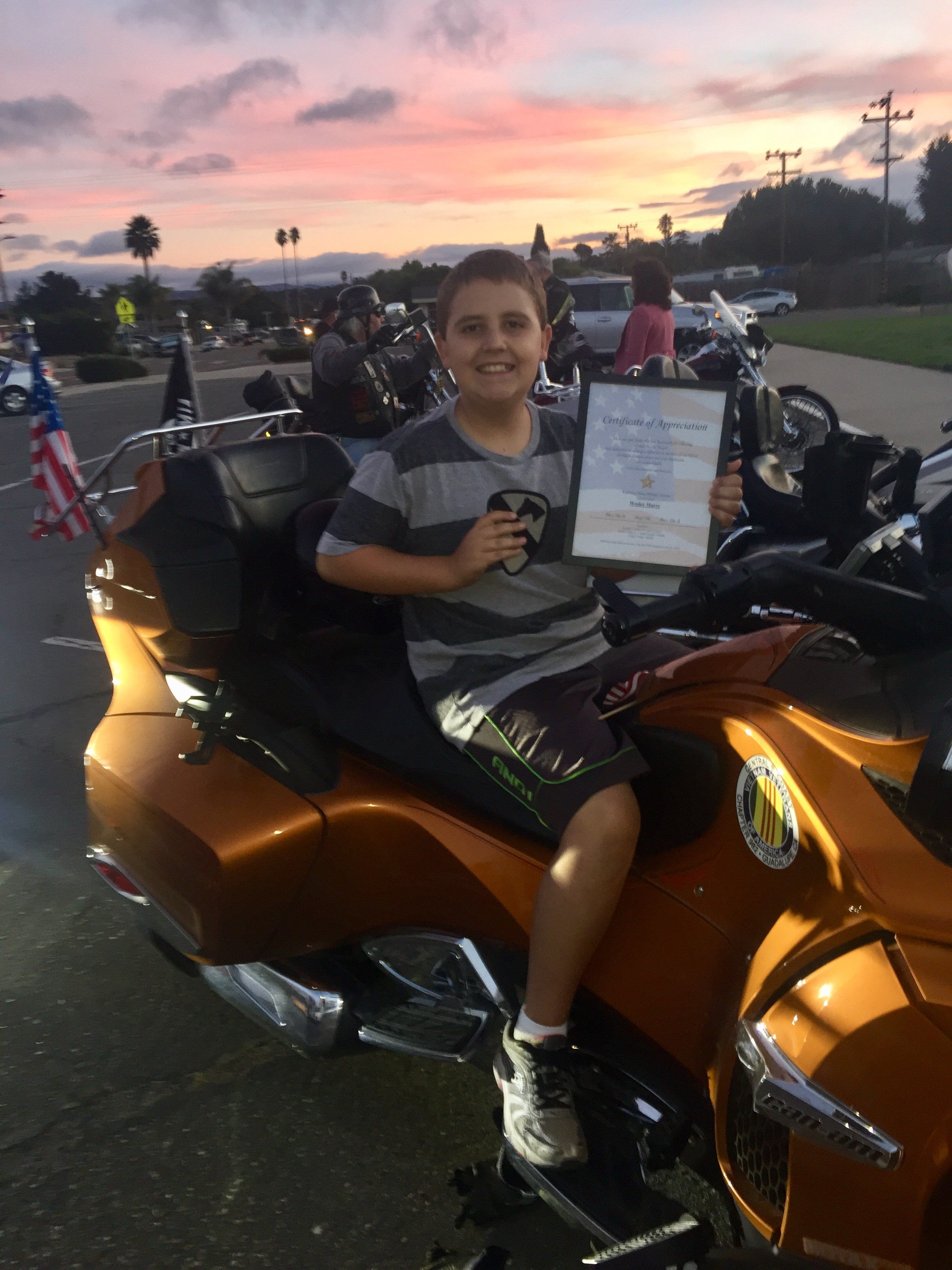 Wesley received a certificate for his patriotism and one other special gift.
"One thing I want to give you," Tolan told Wesley. "I want to give you my patch. I carried this in Afghanistan and I would like you to have that."
That patch Wesley received is a First Cavalry Division patch, which signifies one has been deployed and served in a combat zone.
The candy will be sent to troops in Afghanistan, Iraq, and Hawaii.