UPDATE (3:45 p.m.) - The California Coastal Commission has approved a plan that will return century-old ranchland to the public and create a mile of new public beach.
The commission, which oversees coastal development, unanimously approved an agreement Thursday to transfer 36 acres of private coastal property to Santa Barbara County.
The land will be used to extend a current public park at remote Jalama Beach, about 150 miles northwest of Los Angeles.
The transfer is part of a settlement reached with the owners of the Cojo Jalama Ranches to deal with unapproved development that included grading the land and installing dozens of water wells.
Once known as Bixby Ranch, the land has been in private hands for more than 100 years.
---
ORIGINAL STORY - A stretch of remote California coastline would become available to the public under a proposal expected to receive approval by the state's powerful Coastal Commission.
The panel is expected to vote Thursday on a plan that would transfer 36 coastal acres from private owners to Santa Barbara County to expand a current park at Jalama Beach near Point Conception
The transfer would be part of a settlement to mitigate unpermitted development including the installation of dozens of water wells and grading on the ranch land 150 miles northwest of Los Angeles.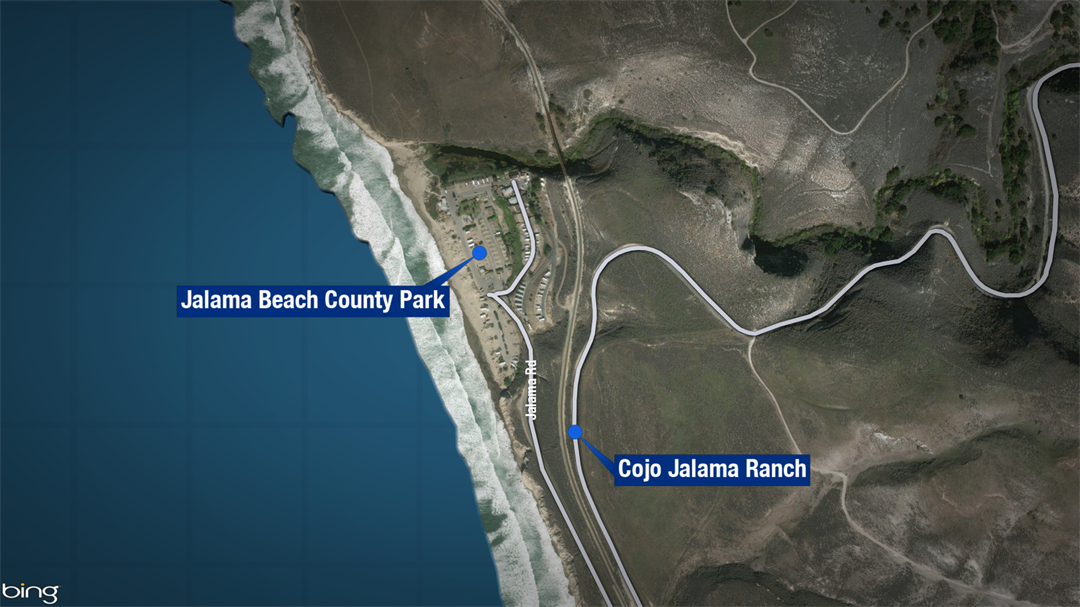 Jalama Ranch State Park could be expanded if the California Coastal Commission votes to approve the opening up of private land. (KSBY illustration)