Marian Regional Medical Center in Santa Maria on Thursday unveiled its newly named Sue J. Sword Heart Center.
Hospital officials say Sword has a legacy of service and generosity at Marian.
"The huge endowment that we've been given enables us to keep Marian Regional Medical Center's cardiac care program at the forefront of technology," said Dr. Samir Bhatt of the hospital's cardiology program.
Sword attended Thursday's celebration alongside about 50 hospital leaders, cardiologists, medical staff, board members, volunteers, and other supporters.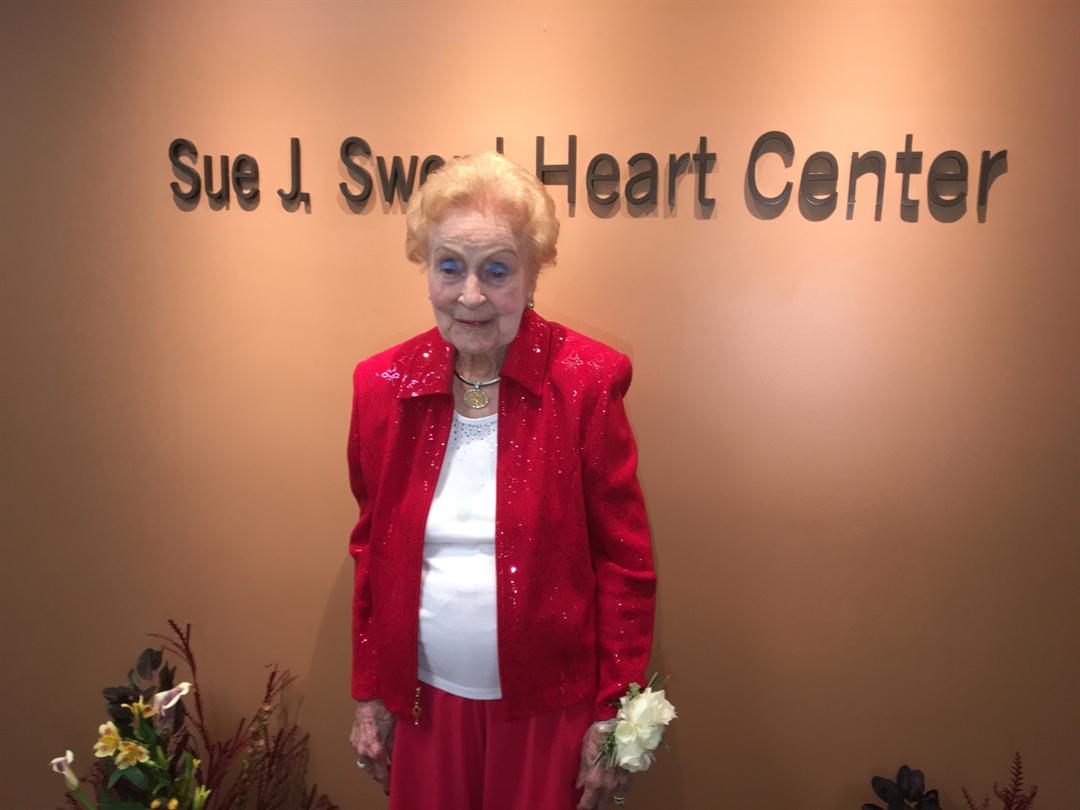 Sue Sword poses in front of the newly named Sue J. Sword Heart Center at Marian Regional Medical Center in Santa Maria. (KSBY photo)