Sanchez Elementary School in Santa Maria held its annual Veterans Day celebration on Thursday and hosted local veterans as special guests.
The Vandenberg Air Force Base Honor Guard led the flag ceremony, and during the assembly, the veterans were introduced and honored through songs, poems and essays performed and read by the students.
"This is a great event and my hat goes off to the school and all of the associates that put this event together," said Army veteran Ernest Yeakey. "It's a great event."
Many of the veterans also stayed after the celebration to speak to the students in their classrooms.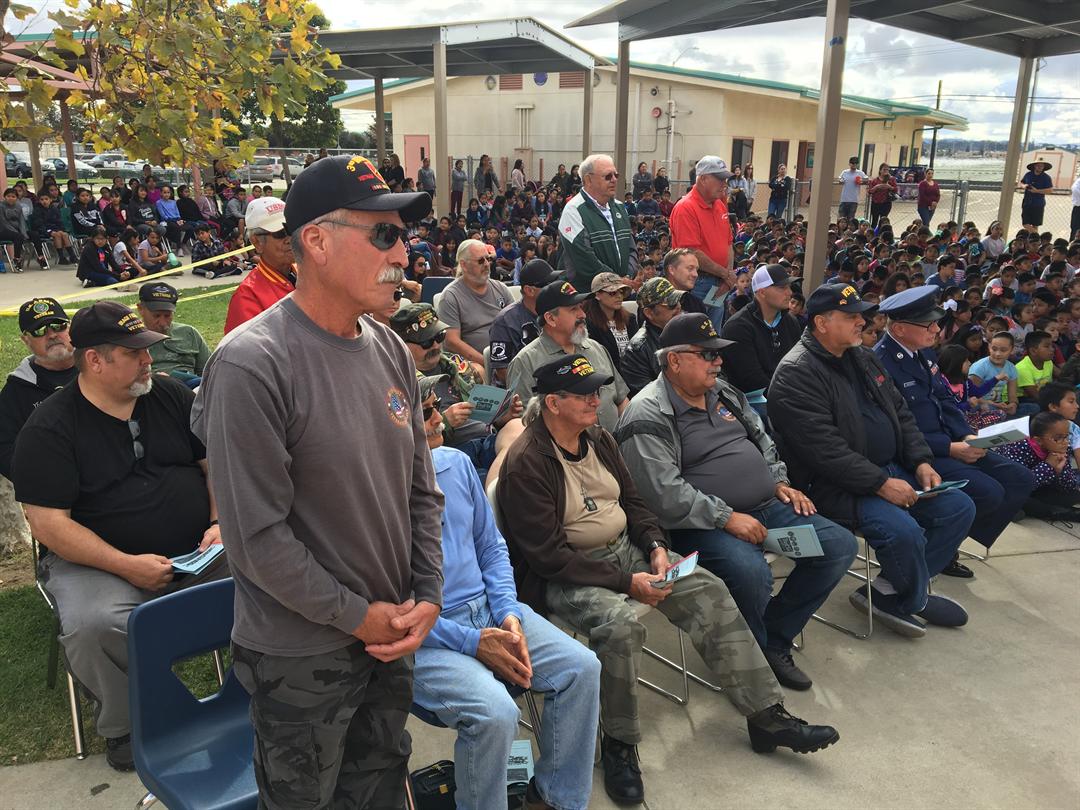 Local veterans are honored during Sanchez Elementary School's Veterans Day celebration. (KSBY photo)