People in Arroyo Grande are paying their respects to a fox that became well known for roaming the Village. Its euthanization last week sparked outrage in the community.
"It kind of became the unofficial mascot. People loved it because it was cute and so visible," said Vivian Krug Cotton, Arroyo Grande resident.
The fox became loved by the Arroyo Grande community for its friendly behavior, but then the fox was euthanized by the USDA wildlife services after a resident complained the fox had killed their chickens.
"People are coming out in droves that they all feel really badly and they loved the fox," Krug Cotton said. She started a Facebook page called "Remembering Our Village Fox."
It's filling with pictures and videos of people's memories of the furry animal.
"It's brought us all together. It really has shown that we care about our wildlife," Krug Cotton said.
Now residents are placing artwork and ribbons around the Centennial Park gazebo to honor the fox who was commonly known as 'Foxy.'
"That's the area he liked to hang out at, not only hang out at, but that was his home," said Nikka Hepperly, Arroyo Grande resident.
She says she chose to hang purple ribbons for a reason.
"Purple represents animal cruelty awareness," Hepperly said.
Krug Cotton says she and others are now working to make changes to ensure this doesn't happen again.
"Because this happened, we've been contacted by a lot of rescue and rehabilitation groups," Krug Cotton said.
She also believes the death of the beloved fox can serve as a reminder to people to keep the wild, wild.
"You shouldn't feed wildlife, you shouldn't try to touch it. It's wildlife and it should really be left alone," Krug Cotton said.
She and others are now raising money to place a permanent statue of the fox in this area. But she says they will also be raising money to place signs to remind people not to come too close, feed or play with the wildlife in the area.
The candlelight vigil for Foxy will be held at the Centennial Park gazebo on December 11 at 6:15 p.m.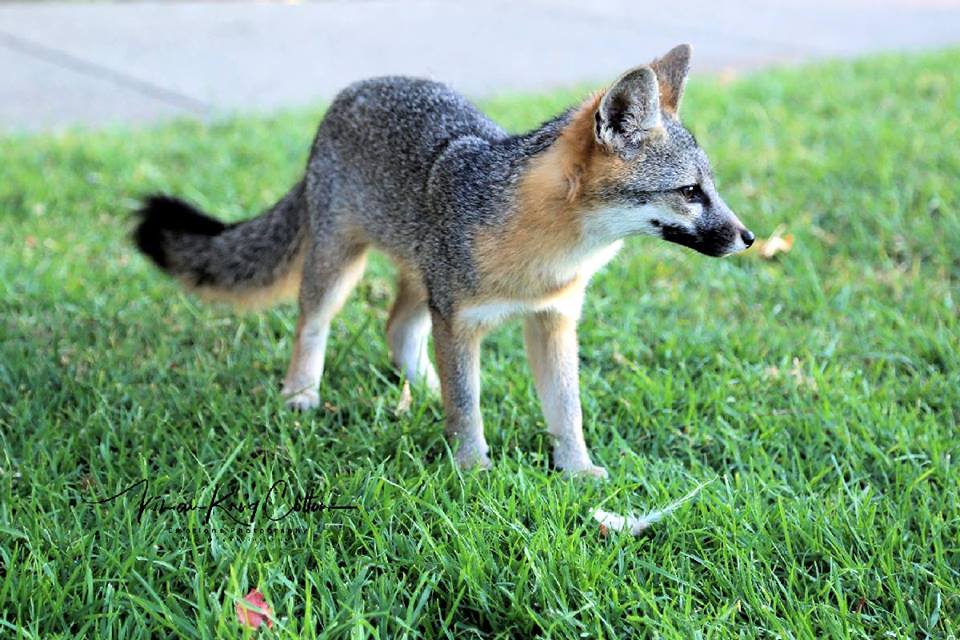 "Foxy" the Arroyo Grande Village fox that was euthanized by the USDA. (Photo courtesy Vivian Krug Cotton)