Since her early teen years, Molly Lackey, a second-year Cuesta College student, has been living with epilepsy. She's never let it stop her, even when her condition worsened. Lackey was diagnosed with a syndrome known as POTS (postural orthostatic tachycardia syndrome).
"Say, I get a really high heart rate from standing up. it doesn't know how to talk to the brain and so when that happens I tend to pass out," Lackey said.
However, when you see her walking around the North County Cuesta College Campus in Paso Robles, you wouldn't know she has this chronic illness.
Lackey is a senator for Associated Students for Cuesta College, started a female empowerment club called "I'm that Girl," plus, she's in an accelerated program for students.
She has symptoms from POTS about once a day, often times at school, but she also has seizures, too. Lackey's friend and tutor through the Zoom program, Chelsey Payton, has seen the adversity Lackey faces first hand.
"It's hard to see her have to face that but even through it she's still positive and that's inspiring," Payton said.
While Lackey excels in school, she can't be left alone for safety reasons. Cuesta College Academic success coach Cerena Ceaser has been working with Lackey since last year.
"I think to myself okay how is she going to be more independent," Cesar said. "We see her so alive and present and then suddenly we see her having such a challenge."
Lackey is working to gain that independence by raising money for a service dog.
"So the dog can tell me if i'm going to pass out and keep me safe and lay under my head and so I don't get hurt," Lackey said.
She says there have been occasions where she's been injured as a result of passing out. Not only will a service dog benefit Lackey, but also those around her on campus and within the community.
"If we had even just a split second of knowledge that something was gonna happen we could get her somewhere safe," Payton said.
Judy Rittmiller is a program assistant for the Disabled Student Programs and Services at Cuesta College. She's worked for the college for more than two decades and has seen how beneficial service animals can help students first-hand.
"The service animals are the ones that keep in tune to what's going on and it also helps kind of keep them calm so they don't have to worry about situations occurring," Rittmiller said.
The price for a service dog isn't light. It will cost Lackey around $30,000. However, like anything in her life, Lackey is willing to work hard for it.
"It's a big cost but it'll change my life," Lackey said.
For more information on Lackey's campaign and how you can donate, click here.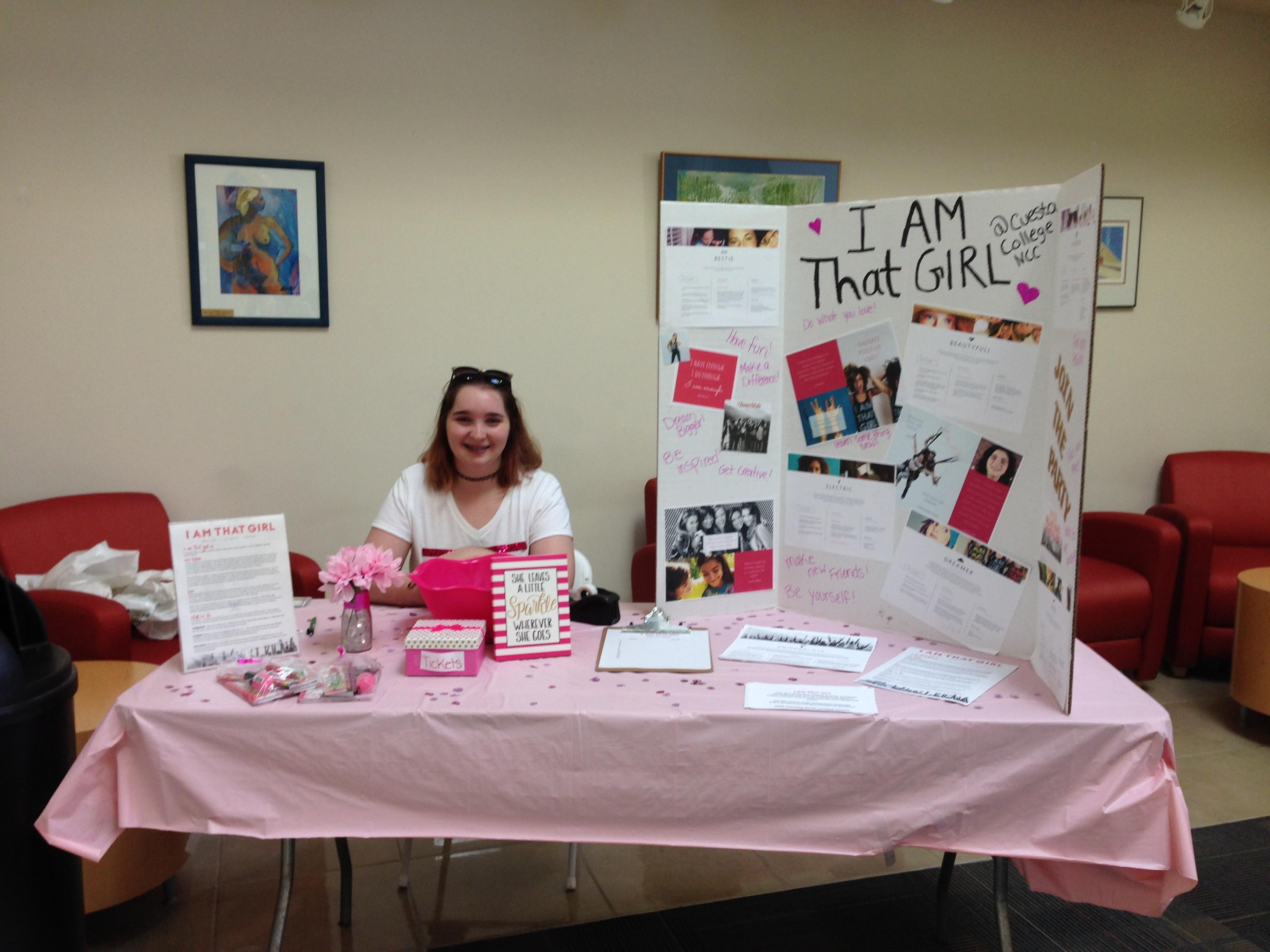 Molly Lackey is a Cuesta College student living with epilepsy. (KSBY photo)