A pickup truck that was stolen from behind the Nipomo Food Basket building on Tefft Street sometime on Sunday night was recovered Tuesday morning.
The truck belongs to Food Basket volunteer John Parker. The organization was using it to transport food for community members in need.
Parker says his neighbor saw a report about the stolen truck on KSBY News Daybreak. When that neighbor left his home Tuesday morning, he spotted the truck parked about three blocks away, near the corner of Cedarwood Avenue and Chestnut Street in Nipomo, and alerted Parker right away.
The California Highway Patrol was called out and dusted the truck for fingerprints.
"It's a truck that's been used for about five or six years with the food basket, and I'm hoping to use it for another five or six years," Parker said.
Parker says the truck won't start, the steering column was ripped apart and the stereo was stolen, but he says he's happy to have the vehicle returned.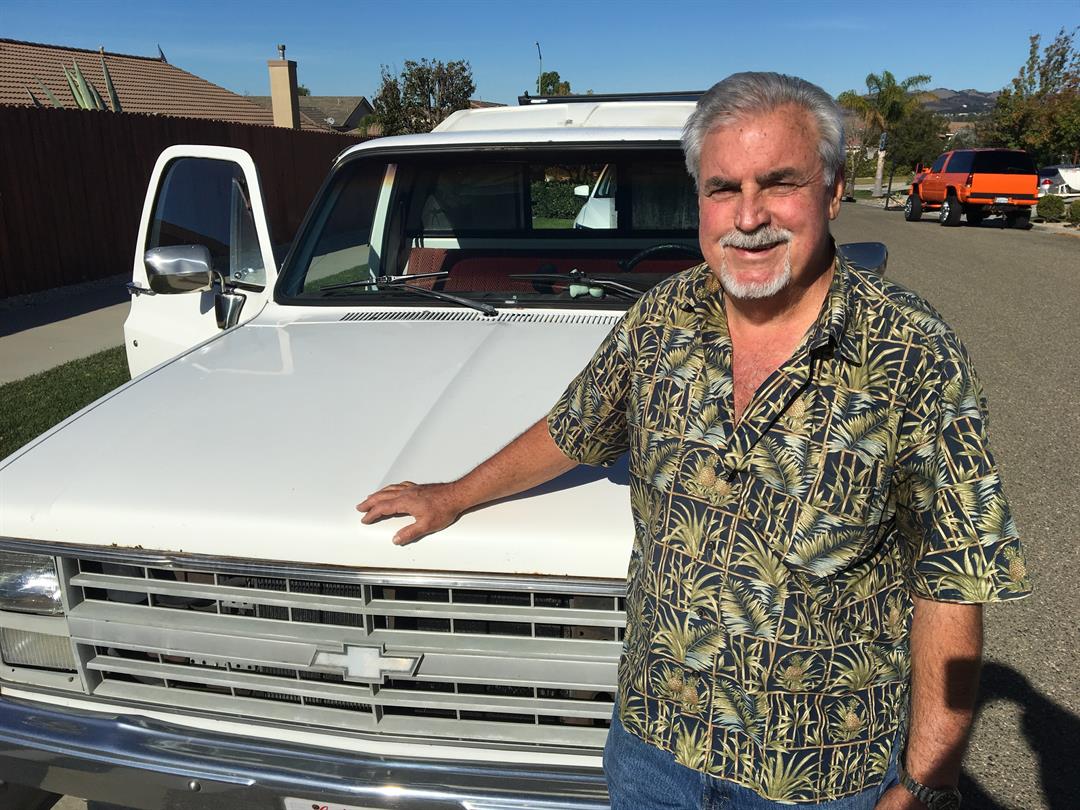 John Parker stands next to his truck that was found Tuesday after being stolen from the Nipomo Food Basket. (KSBY photo)