The Cabrillo High School Aquarium will unveil a new exhibit at its open house on Wednesday.
According to aquarium volunteers, the Jellies Mini-Gallery consists of five tanks that will trace the entire life cycle of the jellyfish and will include full-grown jellies. They say it's the largest jellyfish tank on the Central Coast.
There are two species of jellyfish in the exhibit. It includes eight Pacific sea nettles and 30 moon jellies.
The open house will take place from 6-8 p.m. on Nov. 29 and admission is free. It will also feature games and activities for the whole family. The high school is located at 4350 Constellation Road in Lompoc.
The aquarium is run by volunteers, most of whom are students. They host several open houses throughout the year.
"Our mission is to inspire people to care about the ocean and its inhabitants and we're hoping that when people come here they will be sufficiently impressed with what's going on here and develop a little bit of empathy for the animals and hopefully carry that forward and wanting to take care of our oceans," said Greg Eisen, aquarium director.
The next open house is scheduled for Feb. 21 and will focus on life in the Arctic. Visit the Cabrillo High School Aquarium's Facebook page for more information.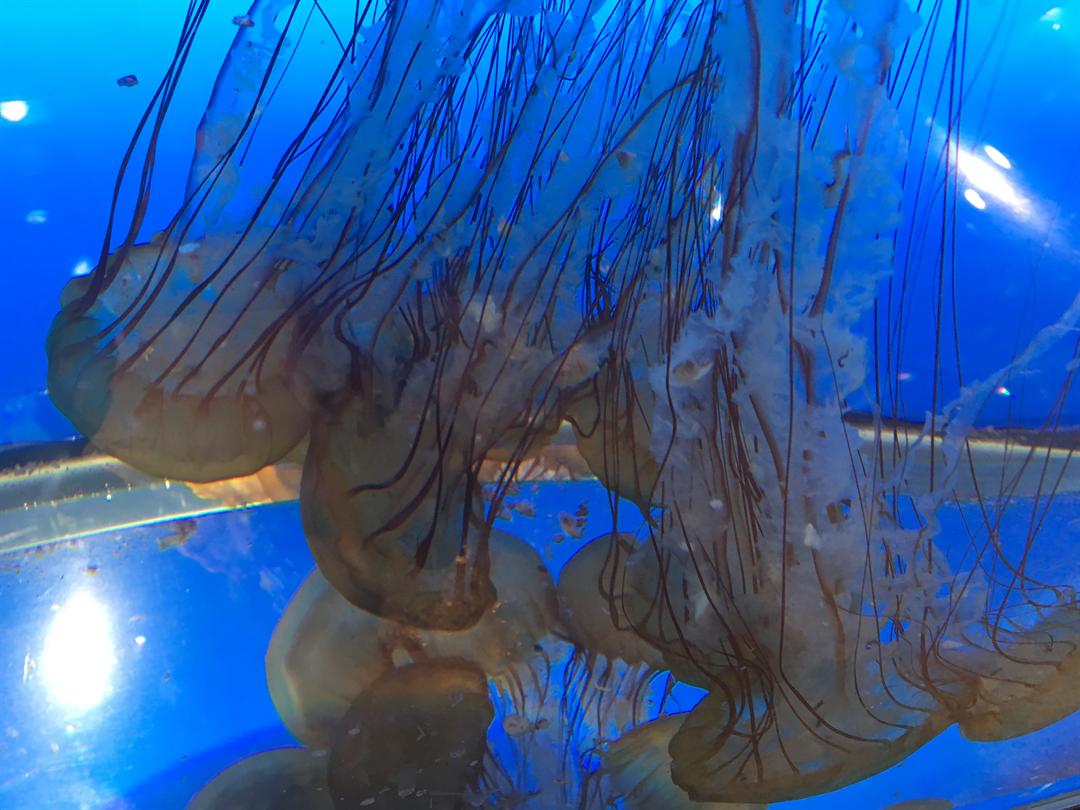 Jellyfish on display in the Cabrillo High School Aquarium. (KSBY photo)