The tall ship Hawaiian Chieftain will soon join the Lady Washington in Morro Bay.
The Lady Washington arrived in port on Nov. 23 and has been open for tours and sailing trips. It will also participate in the Lighted Boat Parade on Saturday, Dec. 2.
The Hawaiian Chieftain is expected to arrive on Dec. 5. It will also be open for tours and sailing trips. Both ships will be docked at Sub Sea Tours, located at 699 Embarcadero, through Dec. 12.
On the weekend of Dec. 9-10, during special Battle Sail cruises, the vessels will use real black powder cannons and try to outmaneuver each other in the style of an 18th-century sea battle.
Click here for the ships' full schedule and to purchase tickets.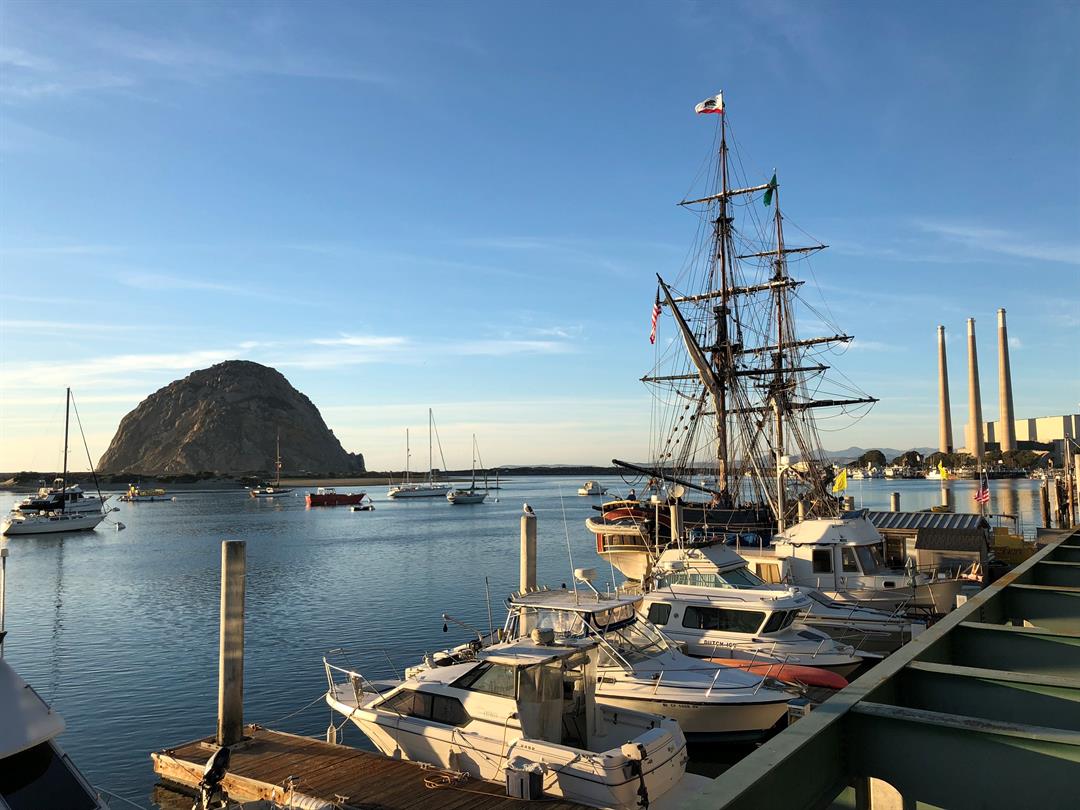 The tall ship Lady Washington is docked at Sub Sea Tours in Morro Bay through Dec. 12. (KSBY photo)