Atascadero's new Centennial Walking Bridge and Plaza are now officially open.
A ribbon-cutting ceremony was held Friday morning to celebrate their completion.
Mayor Tom O'Malley is calling the 150-foot Centennial Bridge the "bridge to everywhere."
It connects the downtown area from the historic City Hall and Sunken Gardens to Colony Square, the Regional Transit Center and Galaxy Theatre.

The project has been in the works since the early 2000s and cost about $3 million.

City leaders say locals can expect more improvements in the area.
"There will be a lot of changes coming to this area," said Nick DeBar, Director of Public Works. "Currently, there's an 80-room boutique hotel that's planned right on the other side of this bridge on the Colony Square side."
There's also a new parking lot open next to City Hall.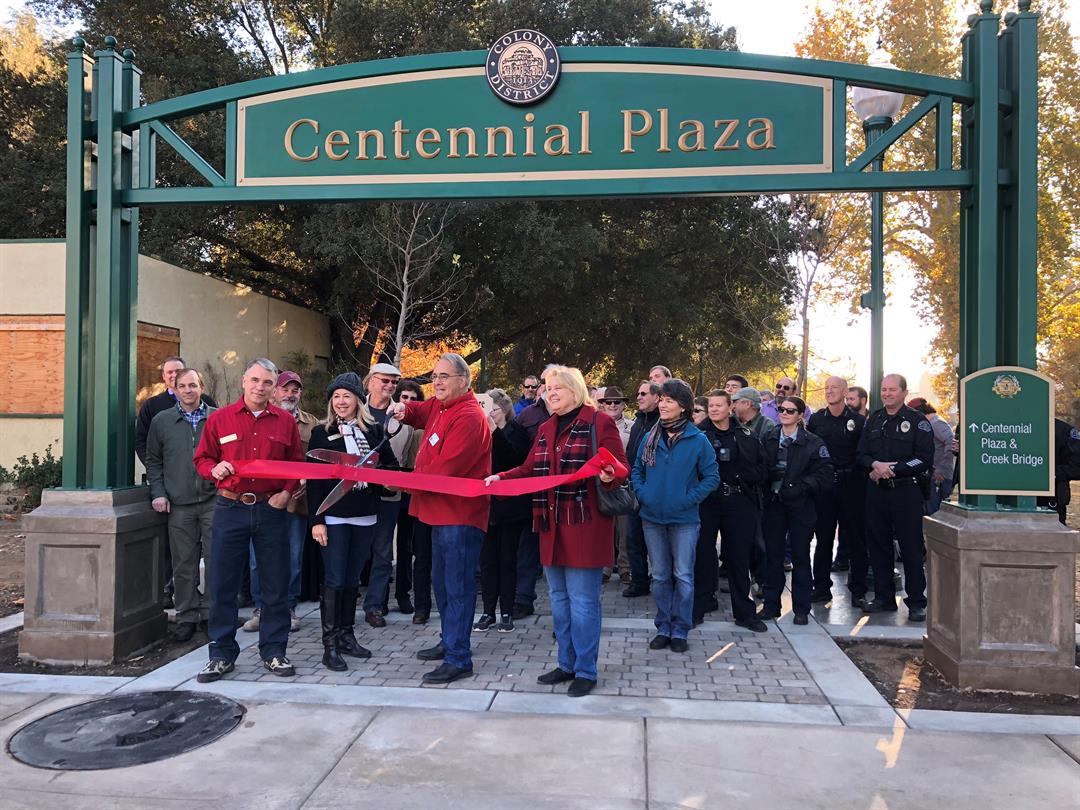 Atascadero city officials celebrate the completion of Centennial Plaza and the new walking bridge. (KSBY photo)