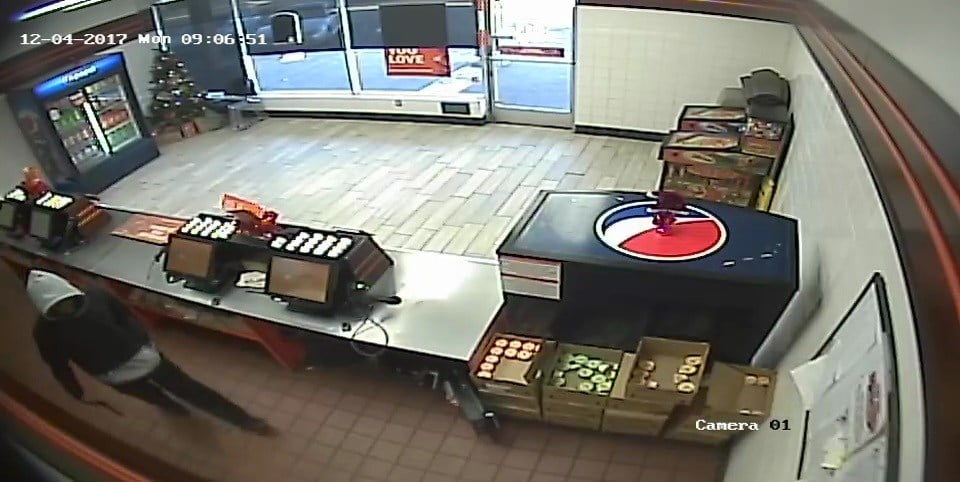 The suspect ran off with cash after pointing a gun at an employee. (Photo courtesy of Santa Maria Police Department)
Santa Maria Police officers are looking for a man accused of robbing the Little Caesar's Pizza on Broadway at Betteravia Road.
Officers said that a Hispanic man between the ages of 25 and 40 came into the restaurant around 9 a.m. Monday while wearing dark clothes and a hoodie. He pointed a gun and demanded cash from an employee.
Investigators said the man then went through the back of the restaurant and ran off into the alleyway next to Target. They did not say how much money was stolen.
If you know anything about this robbery, call Santa Maria Police at (805) 928-3781.