A felon from Mendocino County is facing drug and weapons charges in San Luis Obispo County after a traffic collision last week.
The California Highway Patrol says officers responding to a crash on southbound Highway 101 near Madonna Road in San Luis Obispo noticed the person they say was responsible for the crash, 37-year-old Joshua Nathaniel Stone, acting extremely nervous.
CHP says Stone eventually admitted to an officer that he had a warrant for a weapon violation. Officers also determined his driver's license was suspended.
Officers took Stone into custody and searched his vehicle.
CHP says they found two loaded handguns with the serial numbers ground off, one AR-15 rifle and 30-round magazine loaded with 29 rounds, additional ammunition, approximately 50 pounds of marijuana packaged for sale, several containers of black tar heroin, syringes, and scales.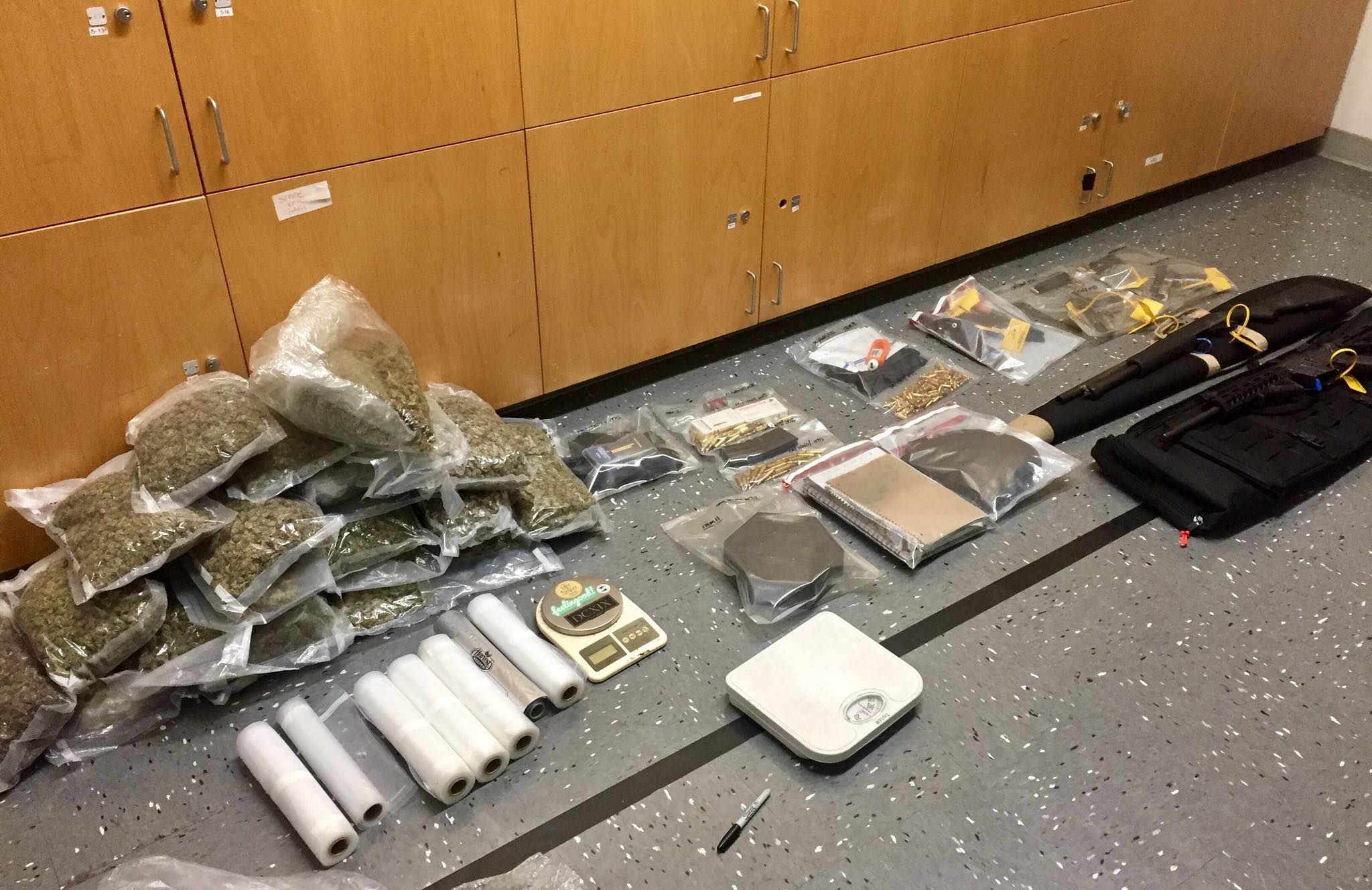 Drugs, weapons and other items CHP officers reportedly seized from Stone's vehicle. (Photo courtesy California Highway Patrol)
Investigators say Stone was on probation out of Mendocino County for drug and weapon violations. He is currently being held in San Luis Obispo County Jail on $100,000 bail.

Joshua Nathaniel Stone