Air quality in Santa Barbara County continues to worsen due to the Thomas Fire, which has charred more than 96,000 acres and prompted new evacuation warnings in Carpinteria overnight.
The Santa Barbara County Public Health Department says the air monitoring station in Santa Barbara has recorded "hazardous levels." Levels in Goleta showed air quality there to be "very unhealthy" and for the first time since the fire broke out Monday evening, Lompoc came in at "unhealthy."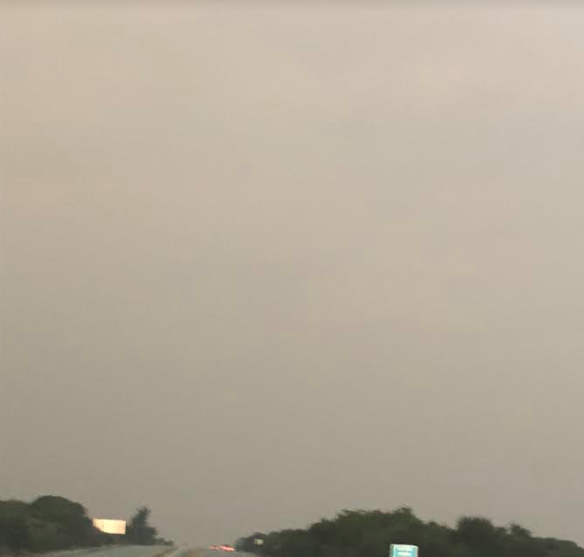 Smoke from the Thomas Fire had made its way into Lompoc Thursday morning.
Health officials are recommending everyone in the affected areas stay indoors with the windows closed and to use indoor circulation only.
Air conditioning units should only be used if the outside intake is closed.
And those who have to drive are encouraged to use the "recycle" or re-circulate modes to keep from drawing smoke into the vehicle.
People are also advised to drink plenty of fluids "to keep respiratory membranes moist" and to avoid doing anything that will stir up ash.
N95 masks are available to people in the cities of Goleta, Santa Barbara and Carpinteria.
While county health officials say there are not enough masks for everyone in the southern part of the county, masks are being distributed Thursday at the following locations:
- Goleta Costco, 7095 Market Place Dr., until 4:30 p.m.
- Franklin Community Center in Santa Barbara, 1136 East Montecito Street from 1:00 to 4:30 p.m.
- Carpinteria City Hall until 4:00 p.m.
N95 masks are not made for children, but do offer some protection from fine particles in smoke that ordinary or surgical masks do not offer.