The Earl Warren Showgrounds in Santa Barbara is housing hundreds of animals that have been evacuated due to the Thomas Fire.
About 360 animals were at the Showgrounds as of Thursday night:
250 horses
35 goats
7 pigs
7 alpacas
5 pot bellied-pigs
4 llamas
2 St. Bernard dogs
1 mule
1 burro
1 donkey
Multiple chickens and ducks
The Showgrounds' CEO says a lot of people have been volunteering to help take care of the animals and donating food.
"It's one of those things where you see a disaster and you think everything is bad that happens during a disaster, but there's some really good things that happen during a disaster, and the people that step forward and help take care of these animals are one of those things," said Scott Grieve, Earl Warren Showgrounds CEO/General Manager.
The Showgrounds, located at 3400 Calle Real, will continue to house the animals until they are able to go back home.
People needing assistance evacuating large animals, livestock or small pets can call Santa Barbara County Animal Services at (805) 681-4332. The Santa Barbara Humane Society is accepting small domestic animals.
In Ventura County, people needing assistance with animal evacuations can call (866) 387-8911. Large animals are being held at the Ventura County Fairgrounds, located at 10 W. Harbor Boulevard in Ventura.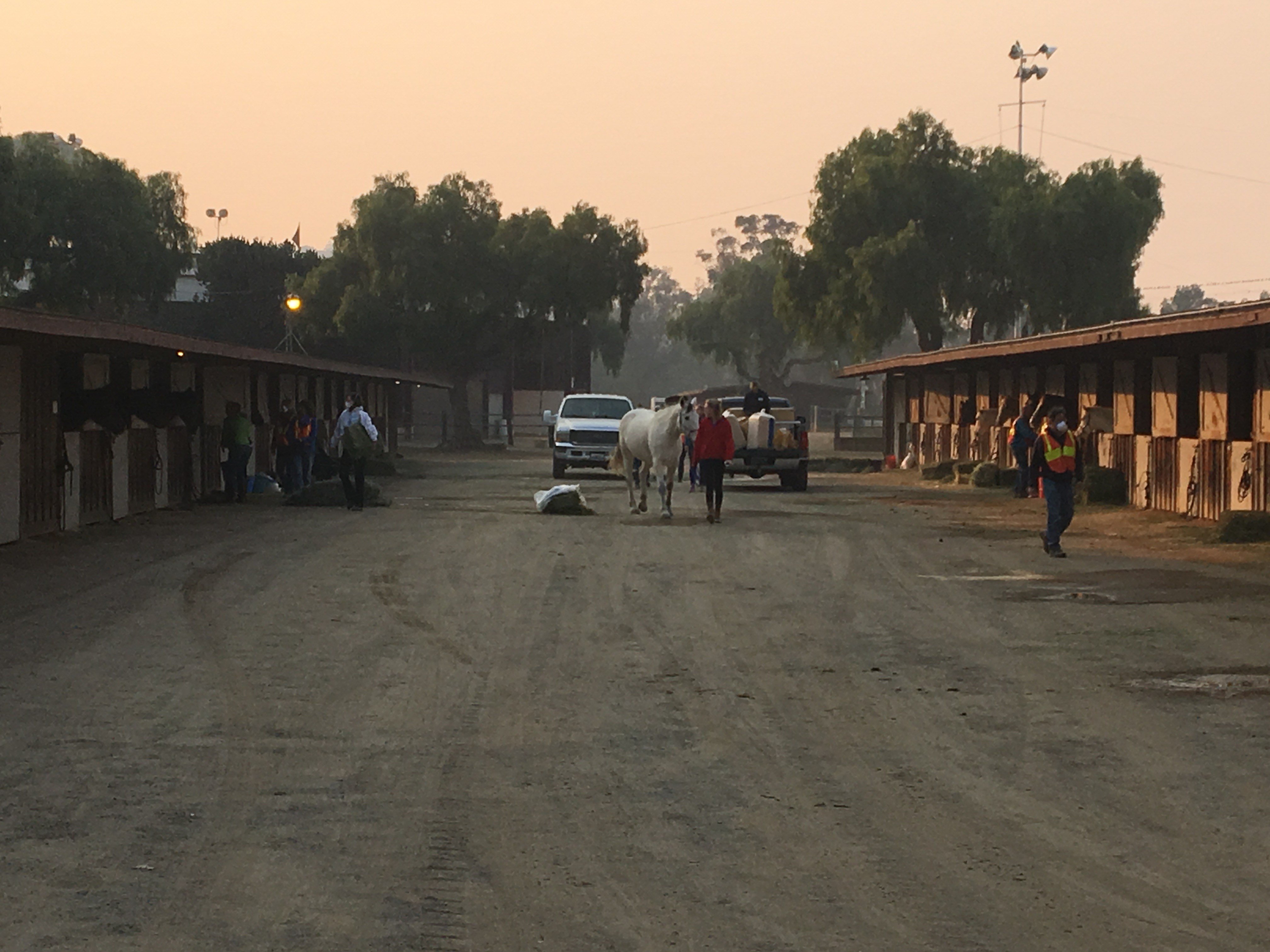 Approximately 360 animals are being housed at the Earl Warren Showgrounds during the Thomas Fire. (KSBY photo)