A new welcome sign is now greeting visitors and residents as they travel southbound along Highway 101 and pass the Broadway exit.
The "welcome to Santa Maria" sign was stalled Wednesday morning by crews using a crane to lower the sign and it's pieces into place. The sign will be finished next week once it has been plastered, hydro-sealed, and solar power lighting is installed. The sign also includes the date that Santa Maria incorporated also became a city.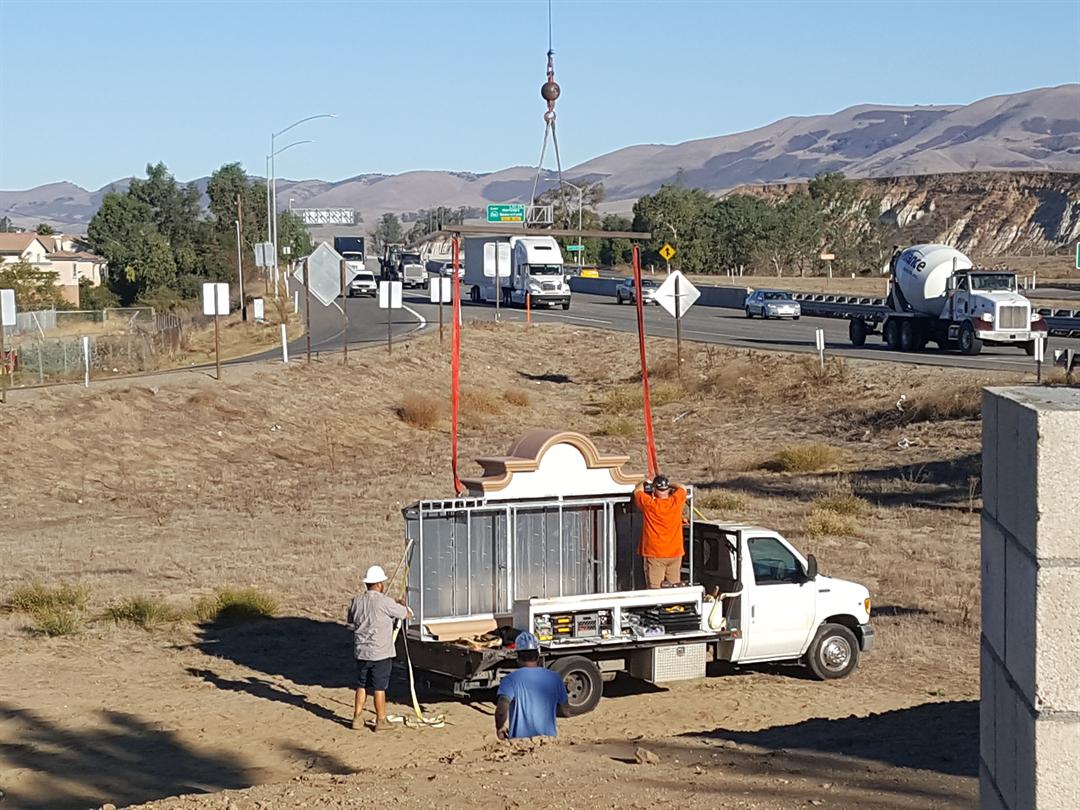 Mayor Alice Patino said, "we're proud of our city ad want people to know where we are."
"I'm very excited about the sign and it's a big step forward for Santa Maria," said Steve Kahn, Director of Public Works. "when travelers cross the Highway 101 River Bridge they will see the sign, so not only are we welcoming them to the community, we are also identifying our city. Many new businesses are coming into Santa Maria and we are working to improve our downtown."
The new welcome sign was approved last year by the City Council and it's design was inspired by City Hall's California mission-style architecture.