New equipment has been installed at a Santa Maria skate park.
The skate park at Fletcher Park on South College Drive re-opened Wednesday after being closed for the past week.
The new equipment includes a ramp, half pipe, hubba ledge and bench. Everyone with skateboards, in-line skates or in-line scooters is encouraged to come try it out.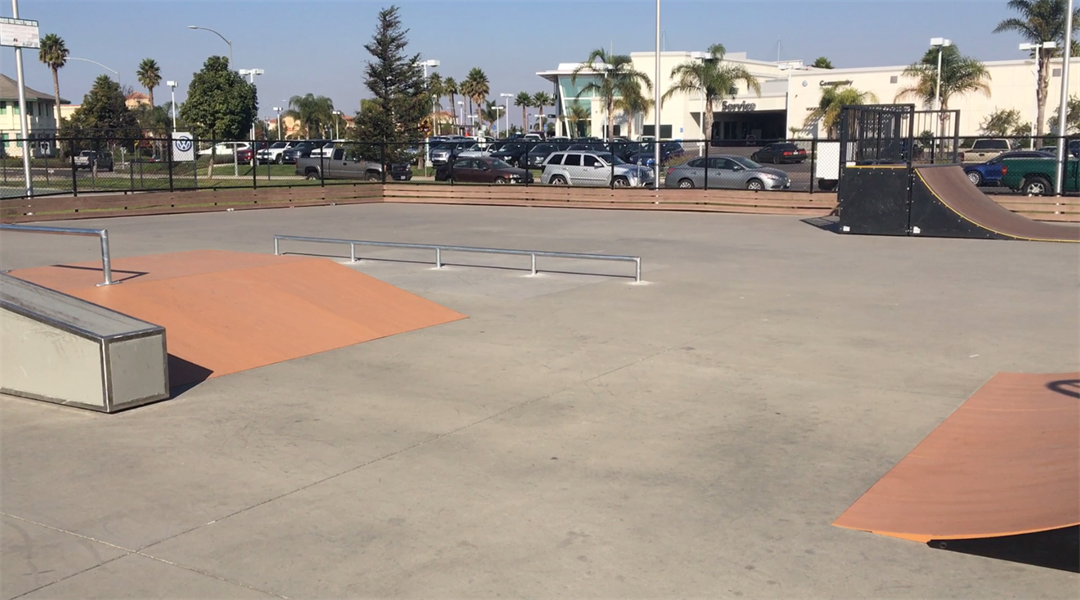 The skate park reopened December 13 after new equipment was installed. (KSBY News)
Along with the skate park, Fletcher Park includes a playground, picnic areas, bike pump-track, basketball court and rock climbing boulder.
The City of Santa Maria says the old skate park equipment will be moved to Atkinson Park on North Railroad Avenue.