A procession will take place Sunday for fallen firefighter Cory Iverson, who died Thursday while fighting the Thomas Fire.
Fire personnel and others in the first-responder community will escort his body from Ventura to San Diego County.
The procession will begin at 10:00 a.m. and head south onto Mills Road.
It is expected to end in San Diego County at Miramar Road at about 2:00 p.m.
The Ventura County Medical Examiner's Office reports the 32-year-old died as a result of thermal injuries and smoke inhalation.
Other information surrounding his death has not been released.
Iverson leaves behind his pregnant wife, Ashley, and 2-year-old daughter.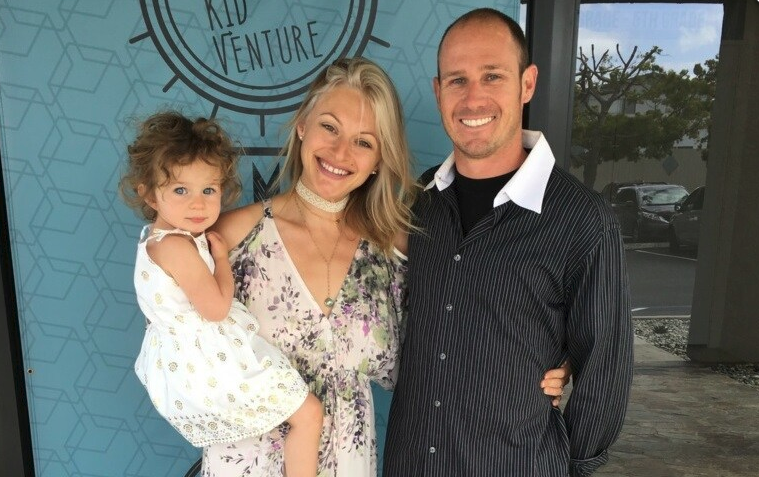 Cory Iverson with his wife, Ashley, and young daughter. (Photo: gofundme)
He was an apparatus engineer for a CAL FIRE unit in San Diego. He had been with CAL FIRE since 2009.
The Ventura County Fire Department reports Iverson's wife attended a morning briefing Sunday and encouraged the firefighters "to not give up on this unprecedented firefight."
A gofundme account set up for the family has already raised more than $328,000.
A memorial service has been set for December 23 in Point Loma.