Firefighters late Tuesday morning responded to reports of a vehicle fire along southbound Highway 101 in Santa Maria.
The California Highway Patrol reports the driver of the pickup truck pulled to the side of the road near the Santa Maria Way offramp at about 11:30 a.m. after noticing smoke and flames coming from the engine area.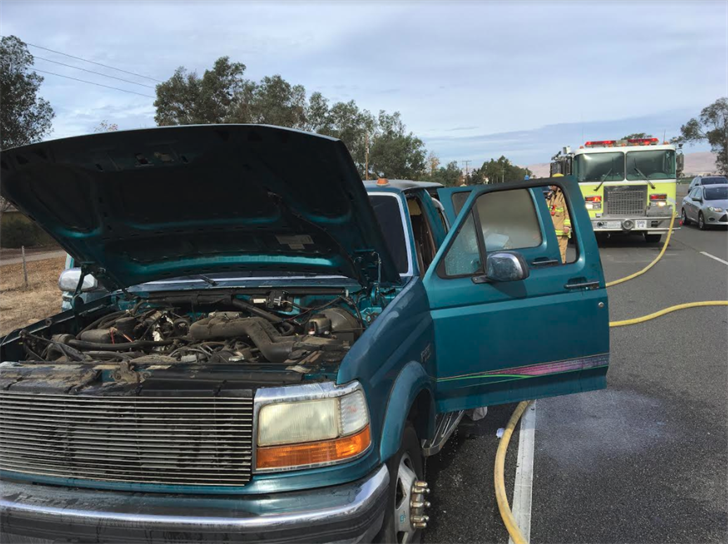 (KSBY photo)
Fire officials on scene said the fire appeared to be electrical, starting under the dashboard.
One lane of traffic remained closed as of noon while crews worked to tow the truck.
No injuries were reported to the driver or passenger.