A water main broke Tuesday afternoon in the 800 block of Boysen Avenue in San Luis Obispo, causing utility crews to shut off water to the area.
It's unknown at this time exactly how many homes and businesses are affected.
City officials expect repairs won't be complete until after midnight.
In the meantime, police are asking people to avoid the area if possible.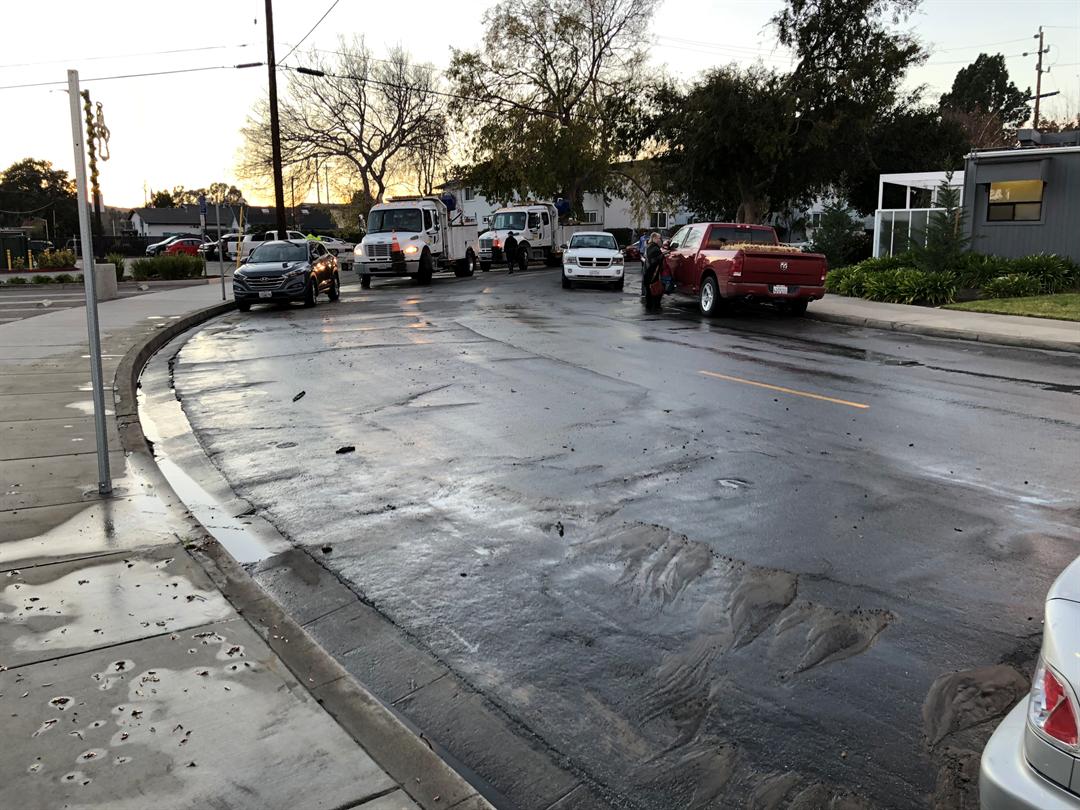 A water main break was reported on the 800 block of Boysen Avenue in San Luis Obispo. (KSBY photo)