---
UPDATE: (3:30 p.m.) - Fire officials say the fire broke out at a building that housed Chameleon Energy and Composite Plastics, a company which makes coverings for cell towers. Investigators say an employee spilled resin and the fire was sparked during the cleanup process.
The industrial building partially collapsed in the fire.
The runoff went into an offsite basin and not into the city system, officials say.
Investigators are examining the cause of ignition.
---
Firefighters say a fire that broke out in Santa Maria Monday afternoon is being treated as a hazmat situation until crews are able to get a better idea on what is burning.
The fire was reported at around 1:30 p.m. on the 1500 block of East Donovan Road. It created a large, black plume of smoke visible throughout much of the Santa Maria area.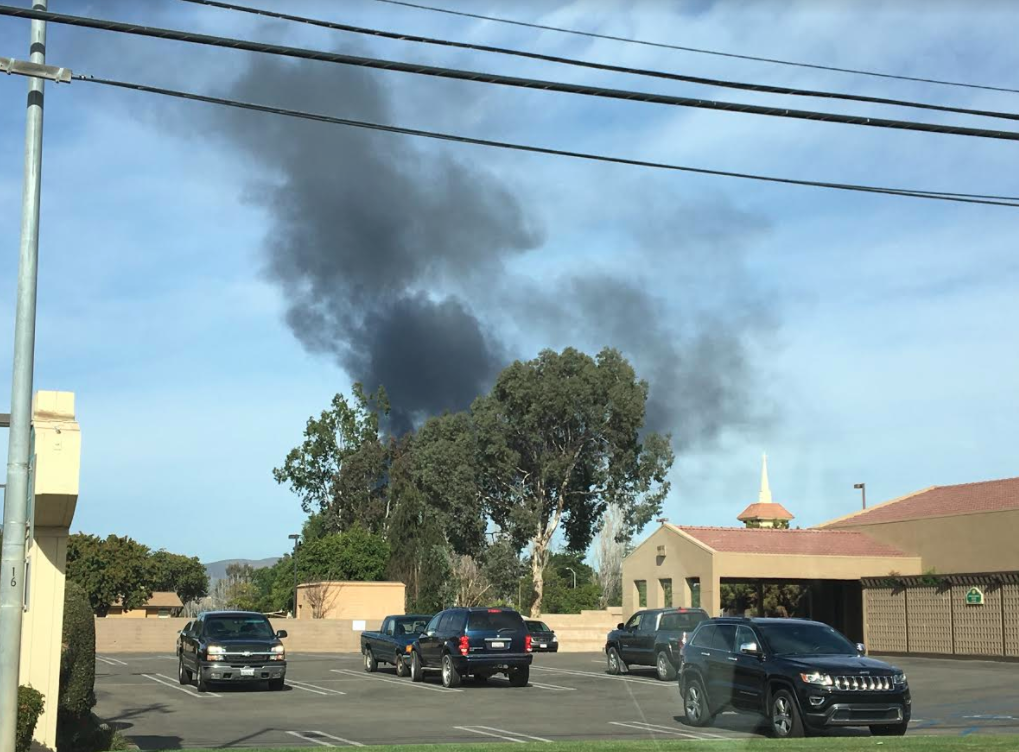 (KSBY photo)
Some homes in the area were evacuated and roads, including Seaward and Canyon, were blocked off.
Multiple agencies were called to the scene including CAL FIRE, Santa Barbara County Fire and Santa Maria Fire.
A number of chemicals were reported to be in one of the buildings that was possible burning.
Firefighters could be seen using a ladder truck to spray water on top of the fire from a ways away as they worked to knock down the flames so crews could get inside for a better look at what they were facing and which building was burning.