As the recovery process continues in the Montecito area following the devastating mudslide of Jan. 9, Santa Barbara County officials are looking ahead to the threat of future storms.
At a Thursday press conference, officials presented a new map of the areas at risk of debris flows in a future storm, along with a 72-hour storm evacuation timeline.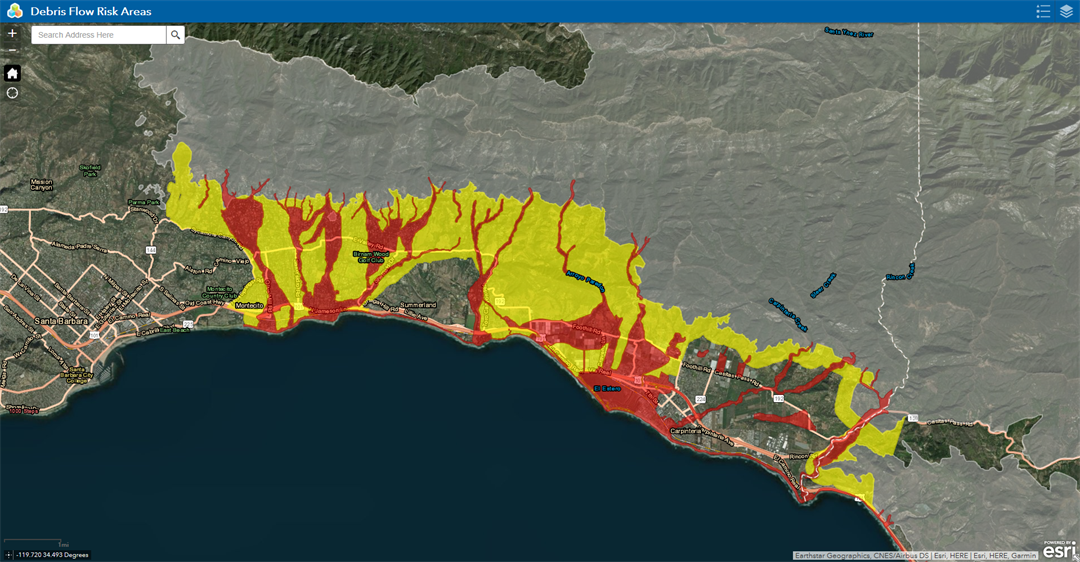 Seventy-two hours before a storm, the Office of Emergency Management will issue pre-evacuation advisories.
Forty-eight hours before a storm, the Sheriff's Office will issue recommended evacuation warnings to give people time to plan.
Twenty-four hours before a storm, mandatory evacuation orders will be announced.
Twelve hours before a storm, mandatory evacuations will become effective and all residents should leave.
Two hours before a storm, all roads will be closed and no one will be allowed into those areas. Highway 101 will also be closed to keep people out of those high-risk areas.
"It is now everyone's responsibility to prepare now by understanding what steps we will take to protect you if a storm hits but also what steps you can take and should take ahead of time to protect yourself and your family," said Santa Barbara County Sheriff Bill Brown.
Emergency officials are also eliminating the word "voluntary" from language used in evacuation orders.
Many residents remained in Montecito despite mandatory or voluntary evacuation orders when the deadly storm hit.
Sheriff Bill Brown says that afterward, it was found that some residents in the latter category focused on the word "voluntary" rather than the word "evacuation."
The debris flows from wildfire-scarred mountains above Montecito killed at least 21 people, destroyed more than 100 homes and damaged many others. Two people remain missing.
Officials say there is still a lot of work to be done in the affected areas. About 50 percent of the debris clean up is complete but more basins and channels must be cleared before the next storm.
They're encouraging all Santa Barbara County residents to sign up for emergency alerts at readysbc.org.