Santa Barbara County deputies say they arrested five people Tuesday following a traffic stop in the Montecito disaster zone.
Deputies said at around 8:15 p.m. Tuesday, they found an SUV leaving Coast Village Road and stopped it for "observed vehicle code violations."
"It was discovered the ignition was 'punched' and the vehicle was being driven with a tool," Kelly Hoover, a public information officer with the sheriff's office, wrote in a press release.
Suspecting the SUV was stolen, deputies ordered the three people inside to get out. They say 30-year-old Frank Clark of Port Hueneme, a convicted felon out on AB109 Post-Release Community Supervision, was driving. His passengers, 46-year-old Michael Reardon of Santa Barbara and 32-year-old James Wilson of Camarillo, had outstanding warrants for their arrests, according to investigators.
Deputies searched the SUV and found loose ammunition. They continued the investigation, tracing the three to a Santa Barbara hotel. At the hotel were two suspected associates, 36-year-old Victor Rodriguez of Ventura and 34-year-old Collin Moore of Oxnard, who also had outstanding warrants for their arrests.
Deputies searched the room and found a Glock handgun, high-capacity magazines and more ammunition that they later determined to be stolen during a Port Hueneme burglary.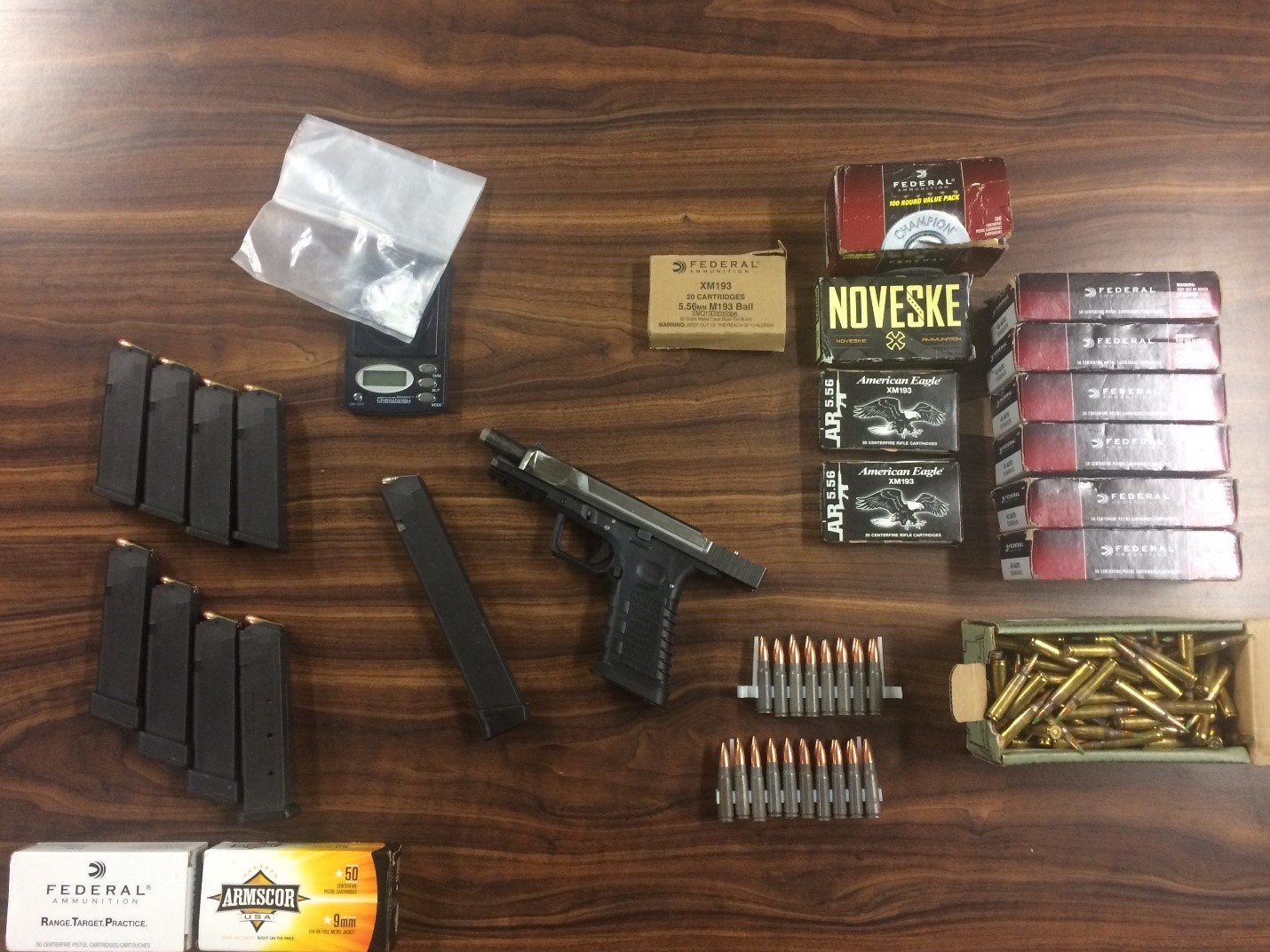 Courtesy Santa Barbara County Sheriff's Office

Frank Clark was booked on suspicion of driving on a suspended license, being a felon in possession of ammunition, being a felon in possession, and possession of high-capacity magazines.

Colin Moore was booked on no-bail warrants for theft crimes and for impersonation.

Victor Rodriguez was booked on outstanding warrants.

Michael Reardon was booked on outstanding warrants.

Deputies say James Wilson was booked on his warrant arrest for theft crimes, possession of methamphetamine and providing false information to a peace officer.