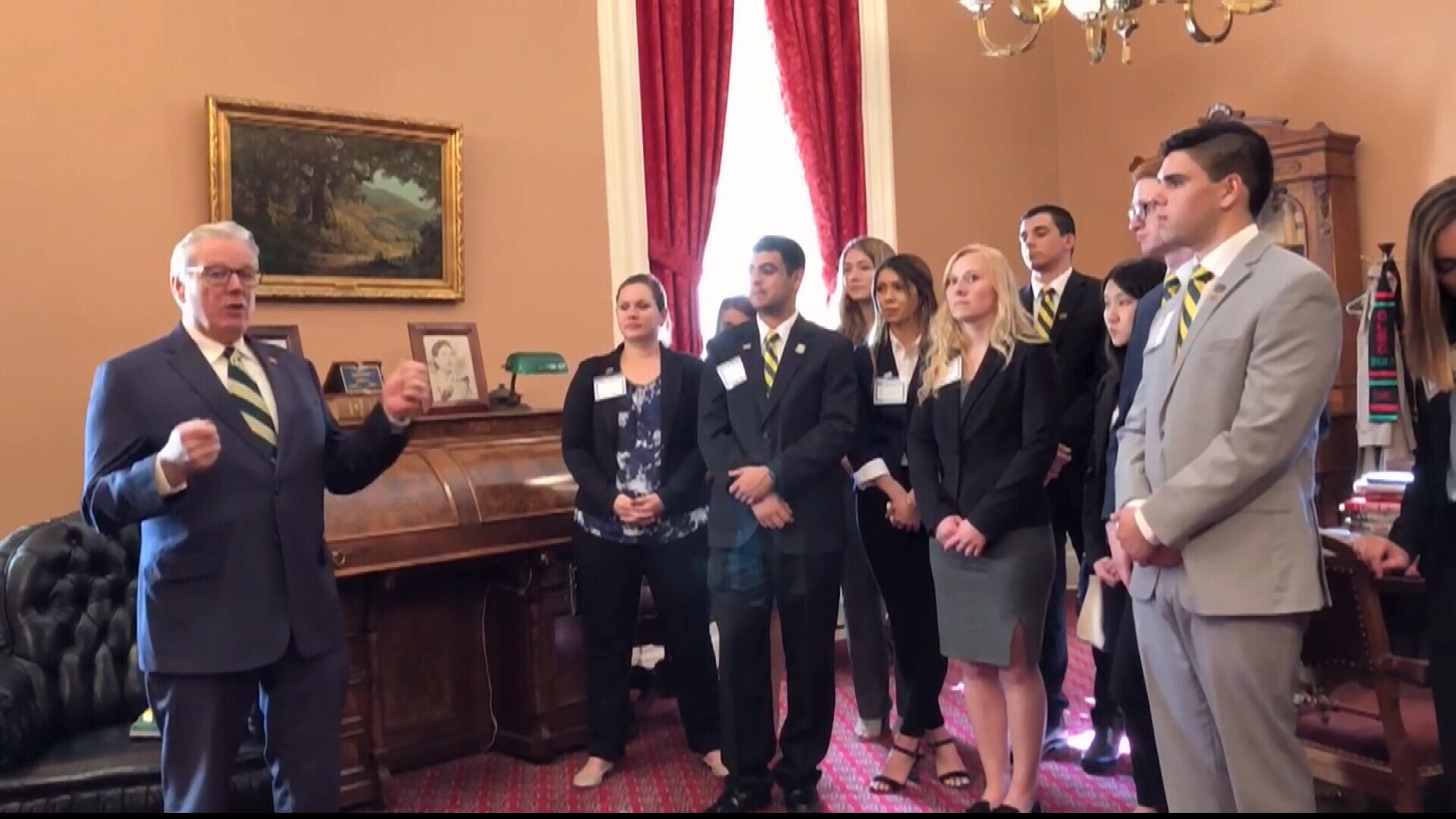 Students were honored for their achievements at the state capitol. (Photo courtesy of Cal Poly University)
A group of Cal Poly students were at the state capitol in Sacramento on Monday to be honored for their outstanding achievement.
Lawmakers took time to recognize 18 students were have received national awards or participated in high profile events, including the Rose Bowl Parade and the Concrete Canoe Team, which won the national championship.
"It means a great deal to me to have the honor to represent my college as well as my team for our great achievements," said Ali Ali Harake, a Cal Poly student who represented the Rose Parade float team.
State Senate Majority Leader Bill Monning and Assemblyman Jordan Cunningham introduced the students to both houses.