Construction has begun on a new hotel in Pismo Beach. Vespera on Ocean is set to open in early 2019.
Workers began pouring the footings for the new hotel Monday morning.
The hotel will be three stories tall with 128 rooms. It's located right next to the pier.
Residents have differing opinions on its impact on the city.

"There hadn't been anything going here for a long time but now, every place you look, they're building condos, new hotels. It's really springing to life," said Pismo Beach resident Ben Bolles.
"We already have a hard time with this many people that visit this area," said resident Steve Nyswonger. "I don't think the streets can handle it. I mean, you can only fit 5 or 6 cars maybe right here on this street to the end of this block, and this hotel is going to have hundreds of rooms, maybe."

The hotel will have underground parking, like the Inn at the Pier, which opened in Nov. 2017, making for two new hotels in two years.

Vespera on Oceano will also have an outdoor area leading to the boardwalk that will be open for public use.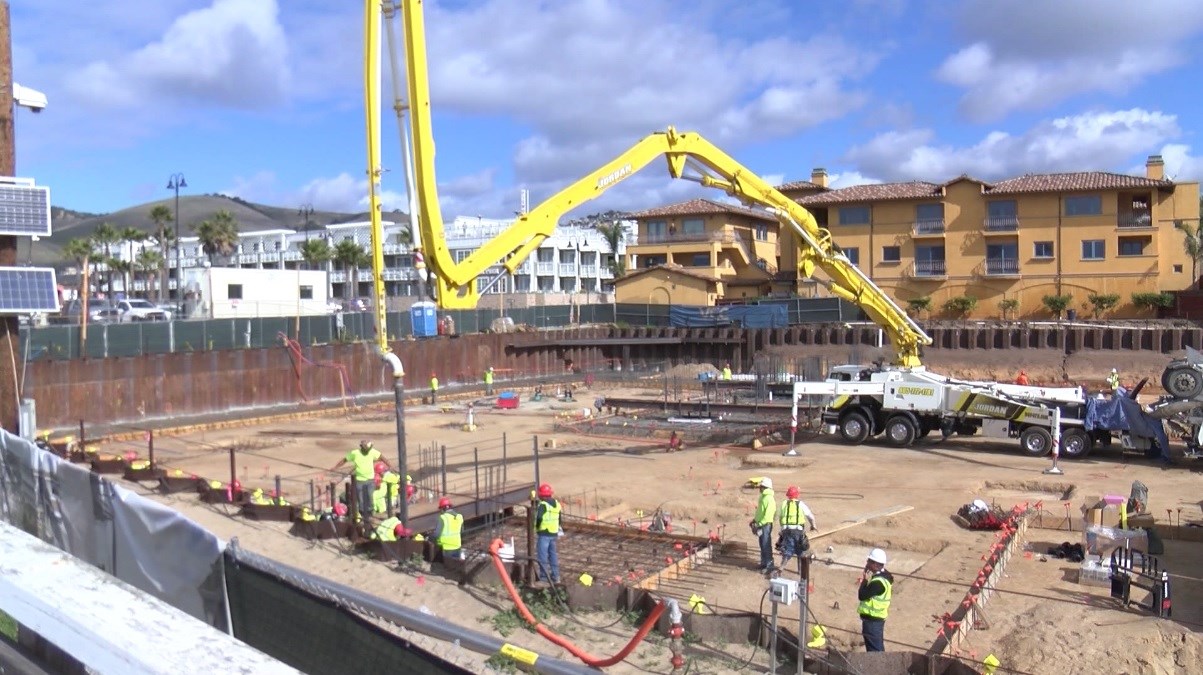 Construction workers pour the footings for the new hotel, Vespera on Oceano. (KSBY photo)