Lompoc police are investigating the theft of a city-owned truck later found undamaged in an alley.
Officials say the truck belongs to the City of Lompoc Parks Division.
A contracted park host had the truck at Ryon Park at around 6:00 p.m. Sunday when someone reportedly took it.
Officials say the vehicle was found about three hours later in an alley near North V/W streets and although the truck seemed fine, they say some items of the park hosts were missing that had been inside..
Anyone with information is asked to call Lompoc police detectives at (805) 736-2341. Anonymous tips can be made through the police department's mobile app.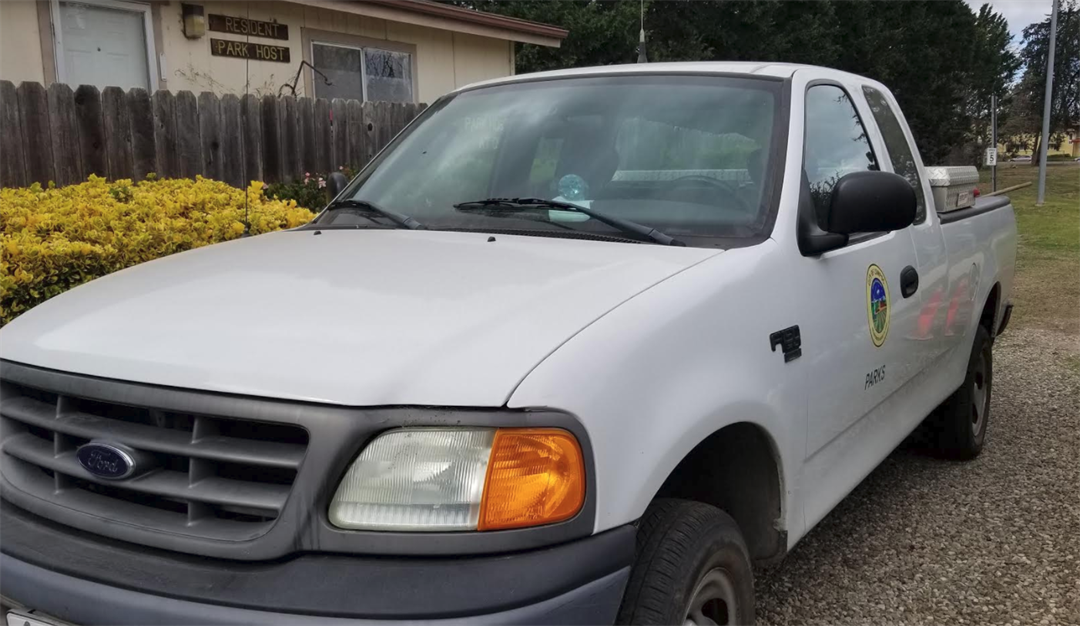 The truck City officials say was stolen from Ryon Park Sunday evening. (City of Lompoc photo)