Rabobank on Tuesday donated $1 million to Allan Hancock College in Santa Maria to support The Hancock Promise endowment fund.
The Hancock Promise allows high school graduates to attend the college free of tuition and fees for their first year beginning summer 2018. School officials say Promise students will save more than $1,200, plus receive priority registration and personalized counseling.
"Everyone in this community should not have to worry about money in order to go to college," said Dan Stevens, Rabobank Chief Operation Officer.
Approximately 1,000 students have already applied for the coming school year.
"The students at the high schools are really seeing an opportunity for how they can go to college and it's affordable," said Kevin Walthers, Allan Hancock College Superintendent.
The college hopes to raise $10 million for the endowment fund over the next five years. With the donation from Rabobank, the campaign has already received more than $3 million in gifts and pledges. Tuesday's donation is the largest gift the fund has received from a single donor.
Also on Tuesday, Allan Hancock College unveiled the newly named Rabobank Student Center.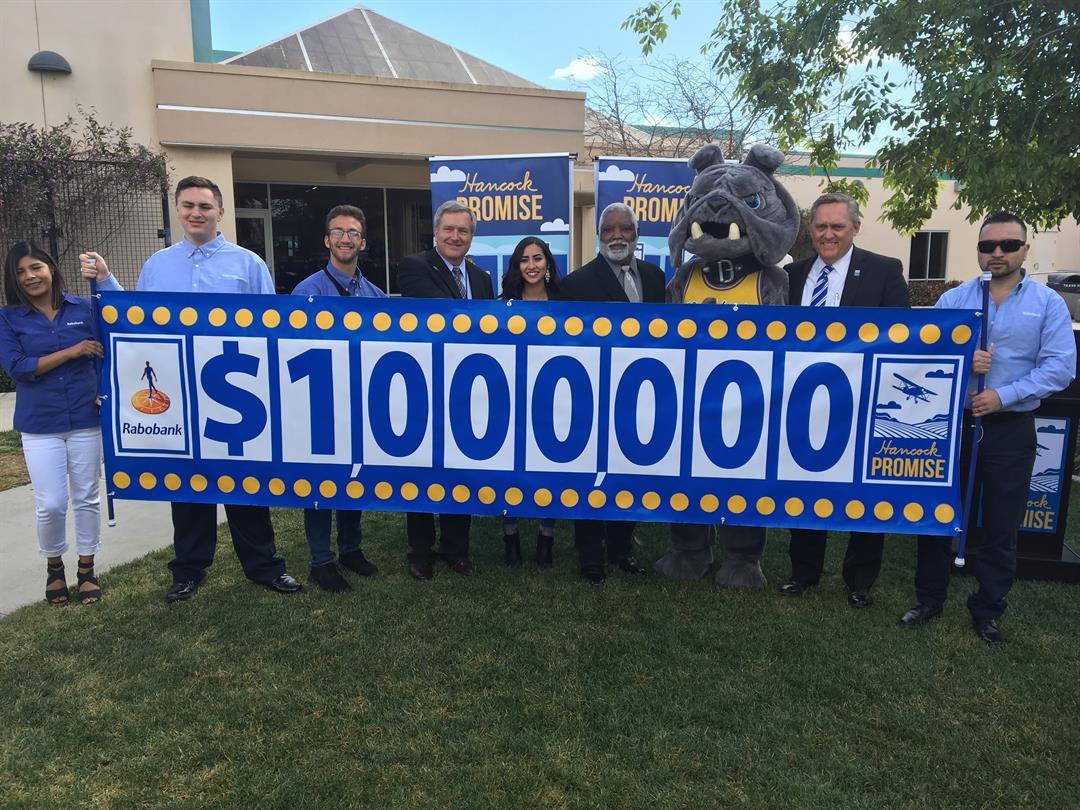 Rabobank donated $1 million to The Hancock Promise endowment fund. (KSBY photo)