A Veterans Resource Center is now open at the Santa Maria Public Library.
The center is staffed with volunteers who can help veterans with a variety of needs, such as food, clothing, employment, health benefits, buying a home, and more.
The program is part of Veterans Connect @ the Library, which works to connect veterans and their families with benefits and services for which they are eligible.
"Whatever you can think of that a veteran might need, especially the ones that are homeless or that are in need of everything, you know. You come here and we can give you the resources and directions to go find whatever it is you need," said Joseph Atherton, Marine Corps veteran.
The Santa Maria Public Library received a $5,800 grant to open the center. It's located across from the check-out station and is currently open on Mondays from noon until 2 p.m.
The library is located at 421 S. McClelland Street in Santa Maria.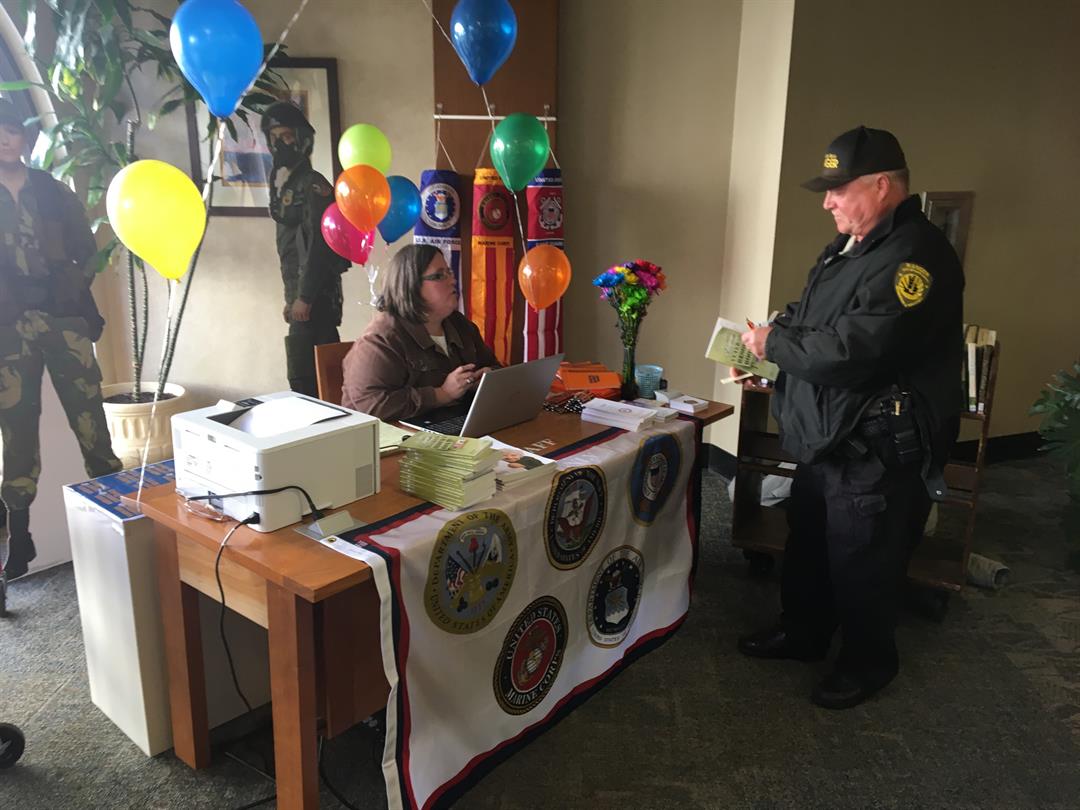 The Veterans Resource Center at the Santa Maria Public Library is located across from the check-out station. (KSBY photo)