Emergency and public safety officials in Santa Barbara County put the public on notice Tuesday evening that anyone living near the Thomas, Sherpa and Whittier Fire burn areas should begin to leave starting Wednesday morning.
A Recommended Evacuation Warning became effective at 8 a.m. Wednesday. The new warning is a step up from the Pre-Evacuation Advisory but a step below a Mandatory Evacuation Order.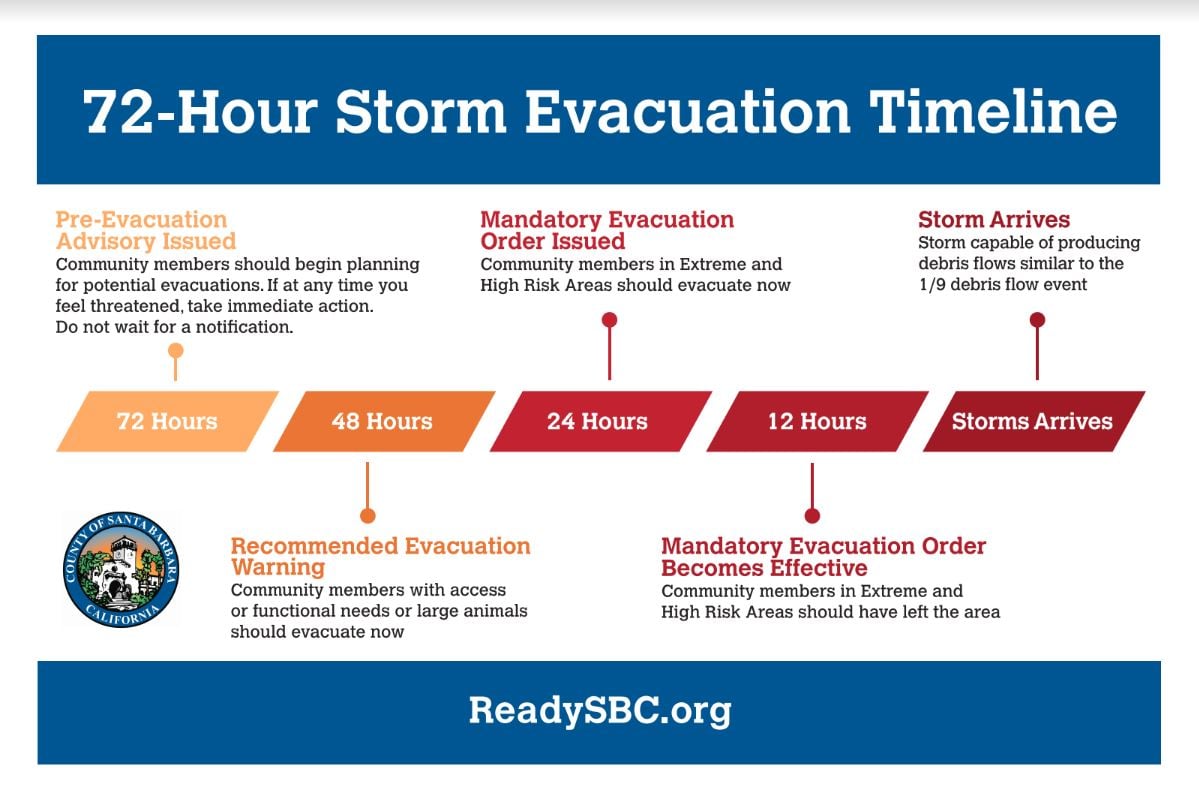 "The communities near and below the Thomas, Sherpa and Whittier burn areas are strongly recommended to relocate to safer locations for their own safety. High risk for loss of life and property exists," the Santa Barbara County Sheriff's Office said in a statement. "If at any time people feel threatened, take immediate action. Do not wait for a notification. Those with access and functional needs and those with large animals should leave."
A storm arriving Thursday night and continuing through Friday is expected to drop enough rain enough to generate mud and debris flows near burn areas.
Emergency officials plan to provide an update at 6 p.m. Wednesday, Feb. 28. If a Mandatory Evacuation Order is issued, everyone will be asked to leave the designated areas by Thursday at 9 a.m.
A Red Cross shelter for storm evacuees opens at noon on Wednesday. It is located at the Earl Warren Showgrounds, 3400 Calle Real in Santa Barbara.
Schools will remain open on Wednesday.
To find out more about the warning, head to this website. There is also a link to the interactive map showing areas that could be inundated by flooding and debris flows.