Vandenberg Air Force Base has closed parts of Surf, Wall and Minuteman beaches for Western Snowy Plover nesting season.
Restrictions are put in place each year between March 1 and Sept. 30 to protect the endangered bird.
In addition to closing certain sections of the beaches, beachgoers are prohibited from bringing dogs, horses and kites.
Violators can be fined up to $5,000. Crushing eggs or chicks, which are violations of the Endangered Species Act, can lead to fines up to $50,000 and possible prison time.
If violations exceed 50 for Surf Beach, 10 for Wall Beach, and 10 for Minuteman Beach, that entire beach will be closed for the remainder of the nesting season.
Base officials urge beachgoers to read and follow the rules on all posted signage to avoid violations and beach closure.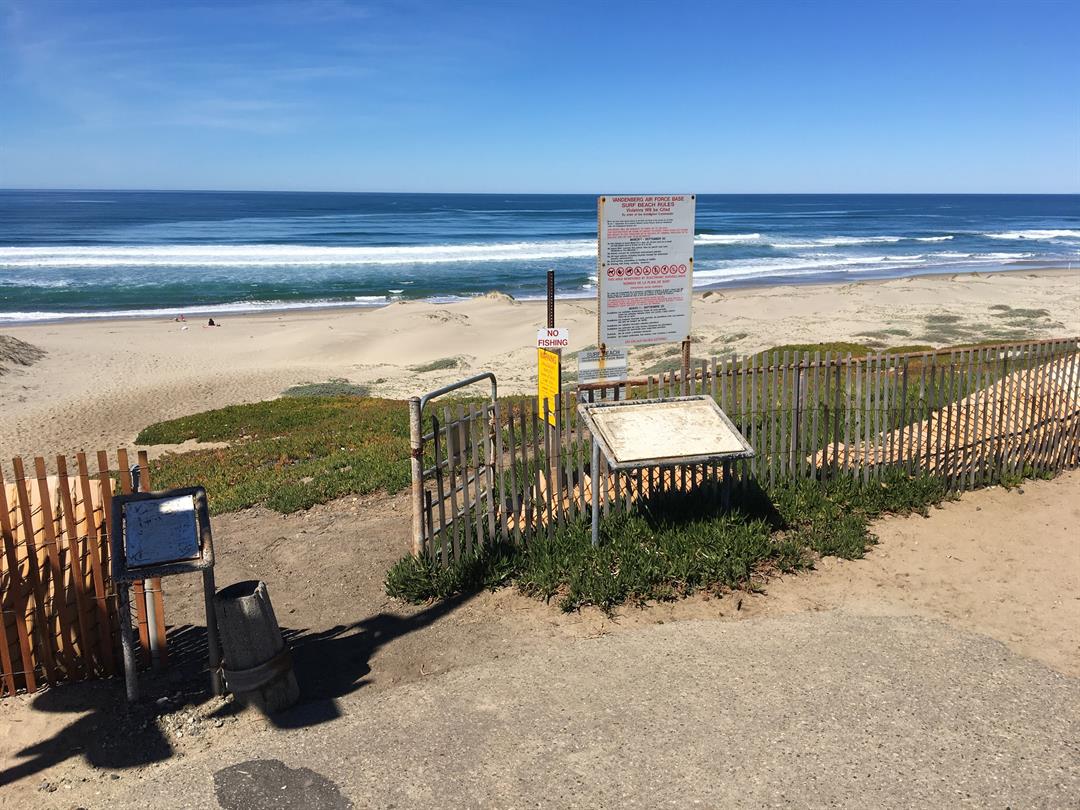 Surf Beach at Vandenberg Air Force Base. (KSBY Photo)