Lompoc Valley Medical Center has installed a new "MED-Project" medication disposal kiosk.
The bright blue kiosk is located near the hospital's cardiopulmonary and laboratory departments.
The public can use the kiosk to dispose of unused and unwanted prescription and over-the-counter drugs. Those dropping off medications should remember to remove all personally identifiable information on prescription labels.
Prohibited items include cosmetics, personal care products, compressed cylinders, aerosols, inhalers, medical devices, sharps (needles), illicit drugs, thermometers containing mercury, and any medications containing iodine.
In the next month, 18 of these kiosks will be installed around Santa Barbara County.
Click here for more information on the MED-Project program.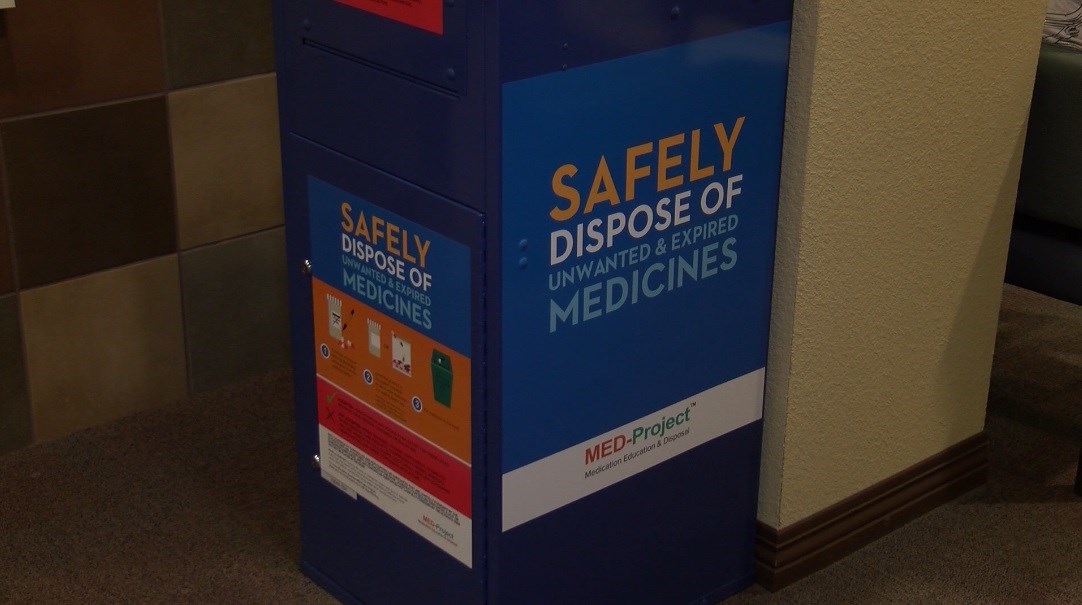 The MED-Project kiosk is located near the LVMC's Cardiopulmonary and Laboratory departments. (KSBY photo)